This past weekend, Men's lacrosse upset No. 12 Florida Southern in overtime at the Senior Day game. 
The start of the game was strong for the Panthers, as they opened it with a 4-0 run against the Mocs. Zach Rozgonyi scored his 38th goal, which made him the new program record holder for goals in a single season. 
Collin Stewart worked well with his teammates as he received an assist from Jakob Terpak, and another assist from Griffin Bowie, scoring back-to-back goals. Southern ended up scoring their first goal with 4:55 left in the first quarter, entering the second quarter with a score of 4-1. 
The Mocs made a gradual comeback in the second quarter, cutting the lead to 4-2. The Panthers did not let up with goals from Bennett Duffy and Collin Stewart increasing the lead to 6-2. With 1:26 left in the half, Florida Southern shortened the lead to 6-4, but Nate Deplancke reacted quickly with a goal to enter halftime 7-4.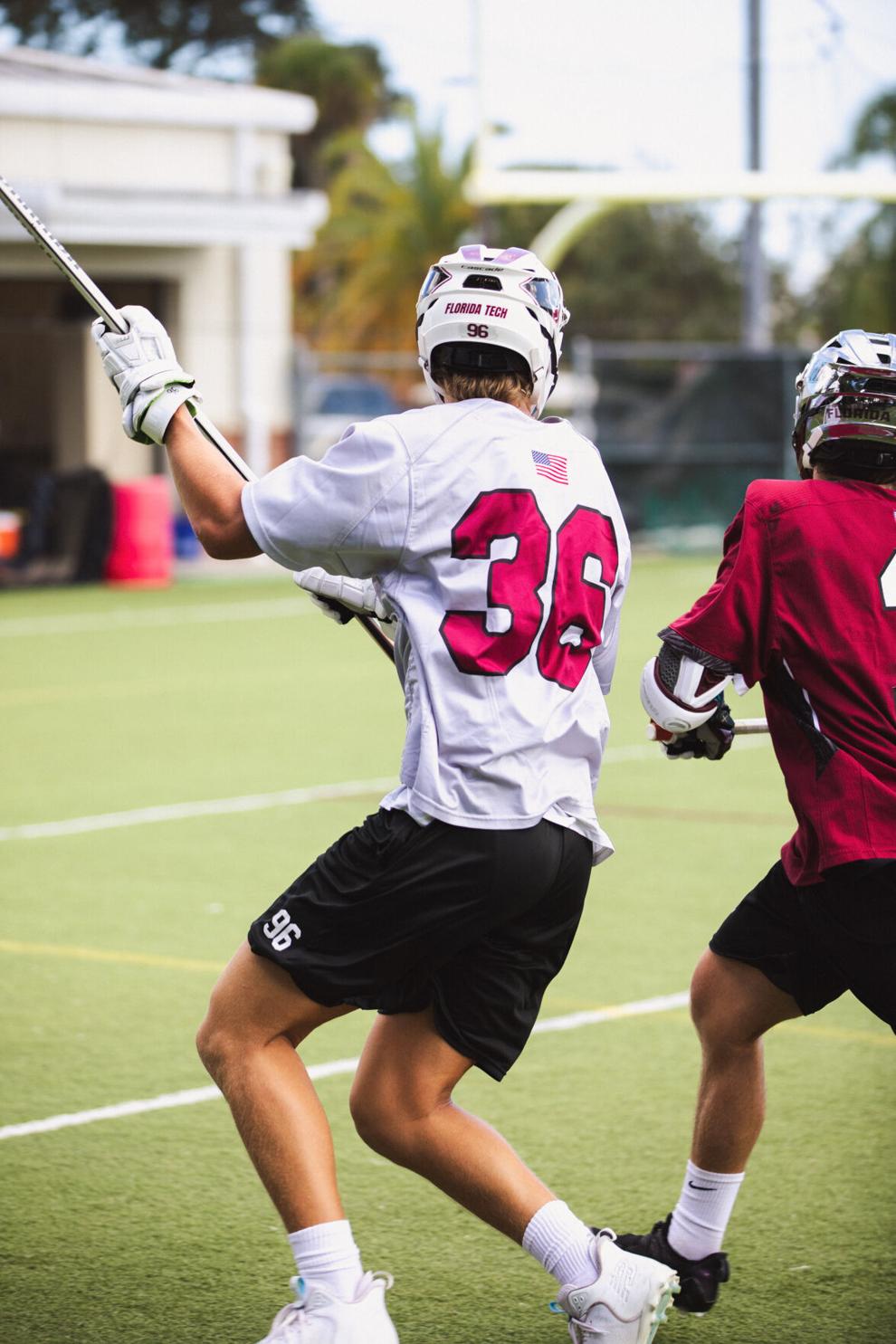 Opening the second half, Rozgonyi scored his second goal of the day. The Mocs ended up making a strong comeback with goal after goal, tying the game 10-10 to enter the 4th quarter. 
From then on, the competitive atmosphere was present both on and off the field. Deplancke and Stewart scored consecutive goals, but FSC responded quickly with back-to-back goals, keeping it a tie game of 12-12. The two teams went back and forth with goals, ending the regulation time with a score of 13-13. The tension was high entering overtime. 
Zach Rozgonyi scored the game winning goal with an assist from Collin Stewart. This gave the Panthers their fifth SSC win of the season and gave the seniors a high note to end on. 
This was an important game for Men's Lacrosse, as it increases their chances of playing on their home turf for the beginning of the conference tournament. The Panthers will close out the regular season against Rollins on April 23 at 1 p.m.