CAPE CANAVERAL, Fla. - Rocket 3.3, a launch vehicle built by a stealth space launch company, Astra Space, failed to orbit test payloads for NASA on its maiden flight from Florida's Space Coast on Thursday Feb. 10.
Dubbed ELaNa 41, the NASA sponsored educational mission contained four CubeSats, a type of miniature satellite, for various universities, including the University of Alabama, New Mexico State University, and the University of California, Berkeley, according to a NASA press release. In addition, a CubeSat provided by the agency's Johnson Space Center was included on this launch. 
Astra was selected for ELaNa 41 under NASA's Venture Class Launch Services Demonstration 2 contract, a program designed to assist the development of new commercial rockets and launch small satellites. Astra is currently capable of launching up to 500 kilograms to low Earth orbit, according to their webpage, with improvements anticipated in the future. 
"Missions like these are critical for developing new launch vehicles in this growing commercial sector,"  Hamilton Fernandez, NASA Launch Services Program mission manager, said in a press release. "I commend the Astra team for their dedication to supporting NASA's mission."
Low Earth orbit is defined as a region in space just beyond the thickest sections of the atmosphere, and is the easiest orbit to attain. LEO is a vastly utilized earth orbit, including by the International Space Station, imaging satellites, communications satellites, science missions, and CubeSats. Companies like Astra are targeting to serve the small satellite market specifically in LEO, which is accessible by relatively small rockets. 
Astra was unveiled in 2020 after years of operating covertly. Prior to the ELaNa 41 mission, all of Astra's launches have occurred from the Pacific Spaceport Complex – Alaska, on Kodiak Island. The company has made seven attempts to reach orbit, with only one resulting in success. 
Astra's first launch from Cape Canaveral initially appeared successful, after rocketing away from Space Launch Complex 46 into a sunny Florida afternoon. However, shortly after the first stage had completed its role in the flight, an issue occurred with the second stage. 
"Following launch, an in-flight anomaly prevented delivery of the CubeSat payloads on NASA's Educational Launch of Nanosatellites (ELaNa 41) mission," according to a press release issued by NASA following the launch.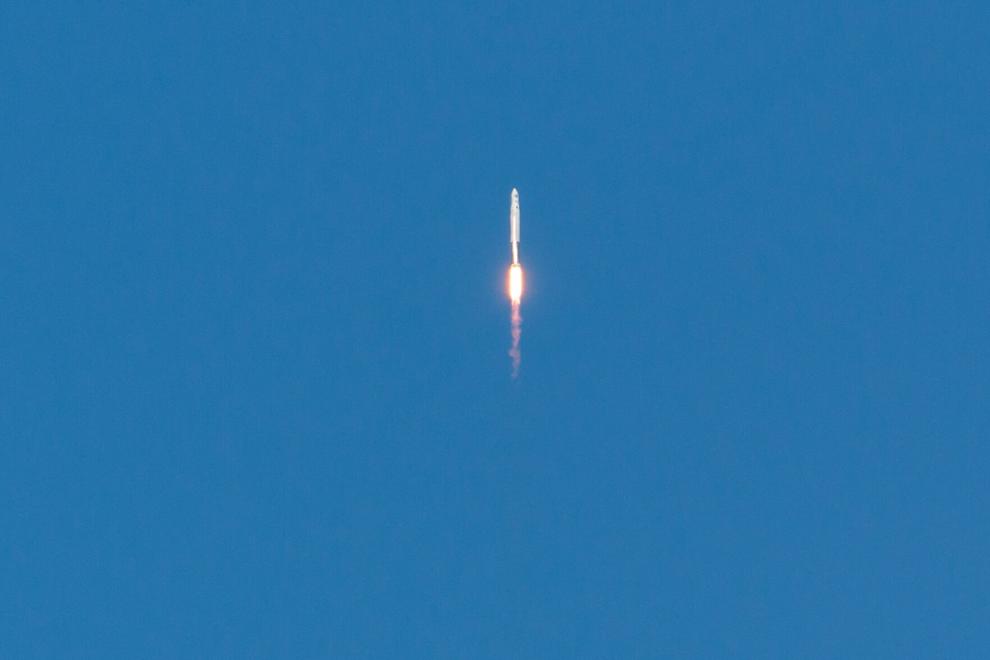 From the live webcast provided by Astra, the upper stage appeared to tumble over the earth, after one of the payload fairing halves failed to properly jettison. The payload fairing is essentially the nose-cone of the rocket, which enshrouds and protects the satellites during launch. NASA and Astra both declared the loss of all spacecrafts involved in the flight, but has not made an official statement regarding the root cause. 
The company's CEO, Chris Kemp, made a statement on Twitter following the anomaly. "We experienced an issue in today's flight," said Kemp. "I'm deeply sorry we were not able to deliver our customer's payloads. I'm with the team looking at data, and we will provide more info as soon as we can."
The next steps for the California-based company are yet to be seen, but a full investigation is planned to determine the root cause of the launch anomaly. A stiff race for the small satellite market presses on, with competitors like RocketLab and Virgin Orbit successfully launching operational missions, likely increasing urgency for Astra to return to flight. 
"The Federal Aviation Administration (FAA) authorized Astra to lead the investigation, is providing oversight to ensure any public safety issues are identified and addressed, and will approve the final report," Andrew Griggs, Senior Director of Mission Management & Assurance at Astra, said. 
Regardless, Astra Space's first launch from Florida is the beginning of a surge of small rockets planning to fly from Cape Canaveral, including competitors Firefly Aerospace, ABL Space Systems, Relativity, and more. The market is booming, and the Cape Canaveral Space Force Station is preparing to support the increased activity.