KENNEDY SPACE CENTER, Fla. – NASA's Space Launch System moon-shot rocket is expected to roll back to its assembly facility on April 25 for repairs, after issues were detected during a fueling test. 
The agency had been proceeding with the so-called Wet Dress Rehearsal, a unique test at the launch pad that involves fueling the SLS rocket and bringing the vehicle into a configuration just moments from launch, according to NASA. 
A series of issues, including a non-functional helium check valve, nitrogen supply issue, and a hydrogen leak cropped up during the three WDR attempts in recent weeks. 
The helium check valve is installed on the upper stage of the rocket, known as the Interim Cryogenic Propulsion Stage, according to a NASA blog. However, the faulty valve can only be replaced inside the cavernous Vehicle Assembly Building, and must wait for the SLS rocket to be rolled back into the historic facility.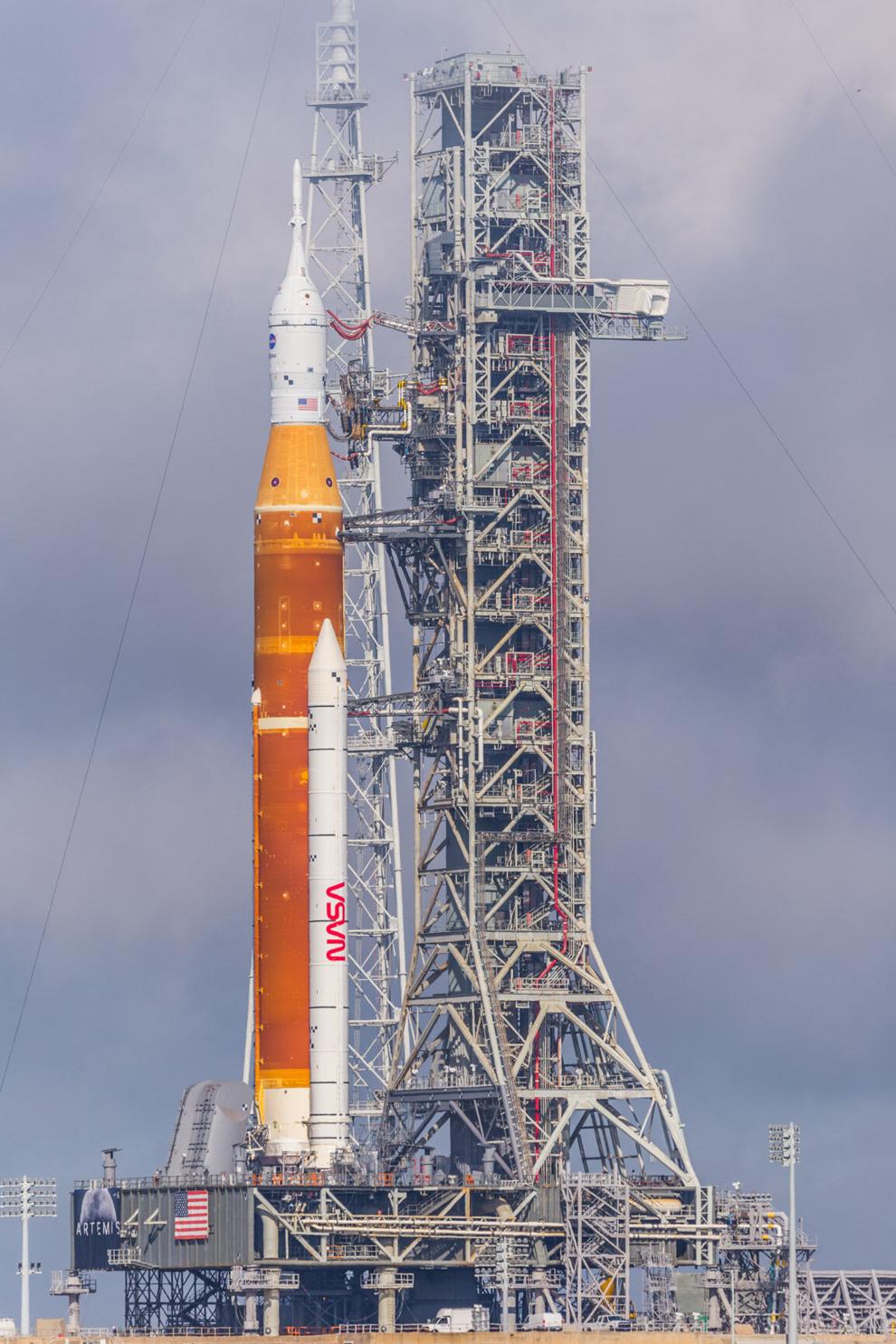 Elevated hydrogen levels were detected during the most recent fueling attempt, near the tail service mast, indicative of a leak. The TSM is responsible for feeding cryogenic liquid hydrogen and liquid oxygen from the launch pad to the rocket, according to a NASA fact sheet.
"Hydrogen is extremely hazardous, cold, and a small molecule that is known for leaking. All of these systems have been sealed, leak checked and tested to the highest extent possible prior to wet dress rehearsal," Jeremy Parsons, deputy manager of Exploration Ground Systems, said on Twitter. 
"Under the unique operating conditions with the rocket we are prepared and know leaks are a realistic possibility. We have amazing hazardous gas and leak detection systems that keep the rocket safe and alert us to conditions outside of normal parameters," Parsons said.
In addition, certain upgrades are underway at an offsite supplier of nitrogen, according to NASA. The inert gas is used during the WDR test. 
"Our off-site gaseous nitrogen supplier is making upgrades. We're using the time to roll the rocket back, replace a valve, fix a small leak, and review schedule," Jim Free, associate administrator for NASA's Exploration Systems Development Mission Directorate, said in a Tweet.
A rollback to the VAB, where SLS was originally integrated, will allow engineers and technicians better access to service the enormous launch vehicle, according to the agency. It is unclear if NASA will return SLS back to the VAB following completion of a successful WDR, as was originally planned prior to recent delays.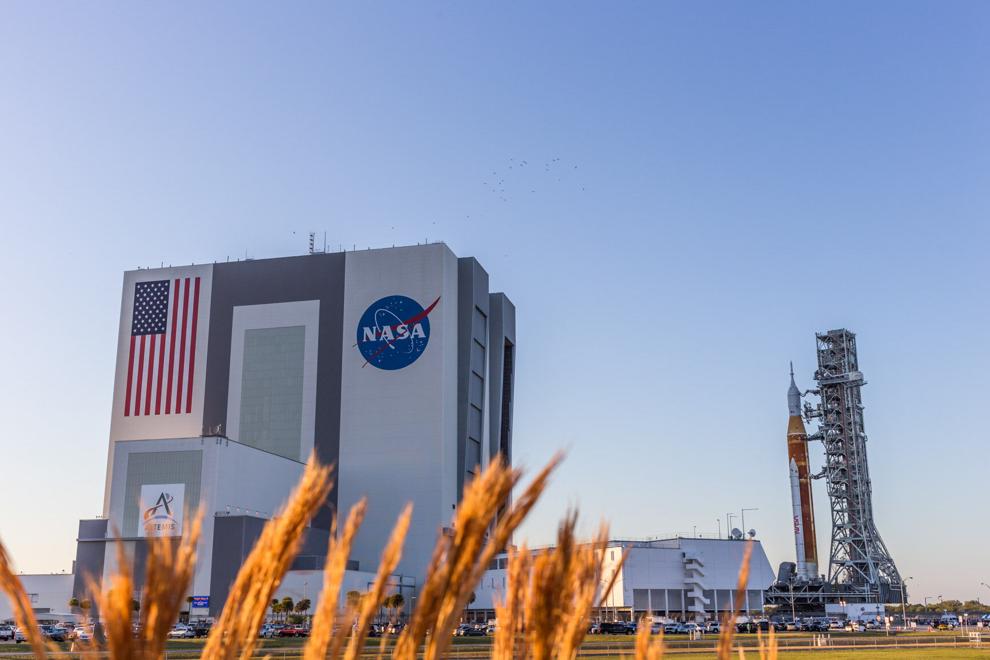 The schedule impact remains unknown, but Deputy Associate Administrator for NASA's Exploration Systems Development, Tom Whitmeyer, said the June launch window was "challenging," during a recent media teleconference. Whitmeyer suggested that the agency would provide a launch date following a successful WDR. 
Issues experienced during the WDR is no surprise to experienced industry observers. The purpose of such a test is to fully exercise the crew, rocket, and ground support equipment, a complex concerted effort, involving over 2 million pounds of propellant and oxidizer.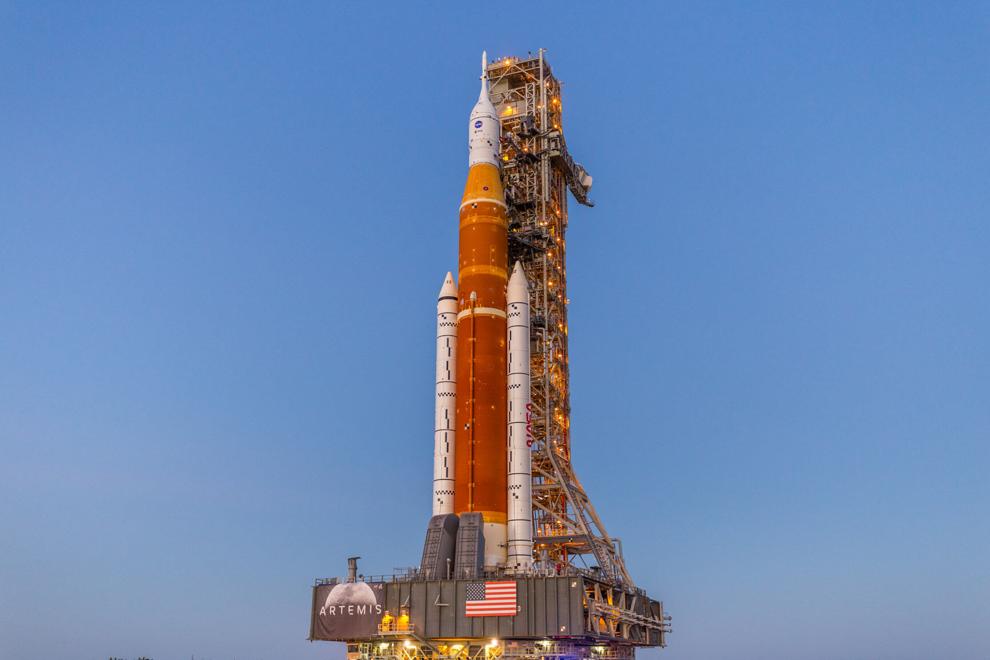 "Practice makes perfect. It's important to remember that we're practicing right now. The team is doing an excellent job of learning when things don't go to plan and refining the countdown for what's happening in real life when fueling. Proud of their perseverance and agility," Free said.
*Editor's Note: in a previous version of the story, the rollback date was set for April 26. Since, NASA had decided to do the rollback on April 25 instead.