A Category 4 hurricane forced NASA to roll back their Artemis I moon rocket beginning Sept. 26, along with foregoing a late September launch opportunity.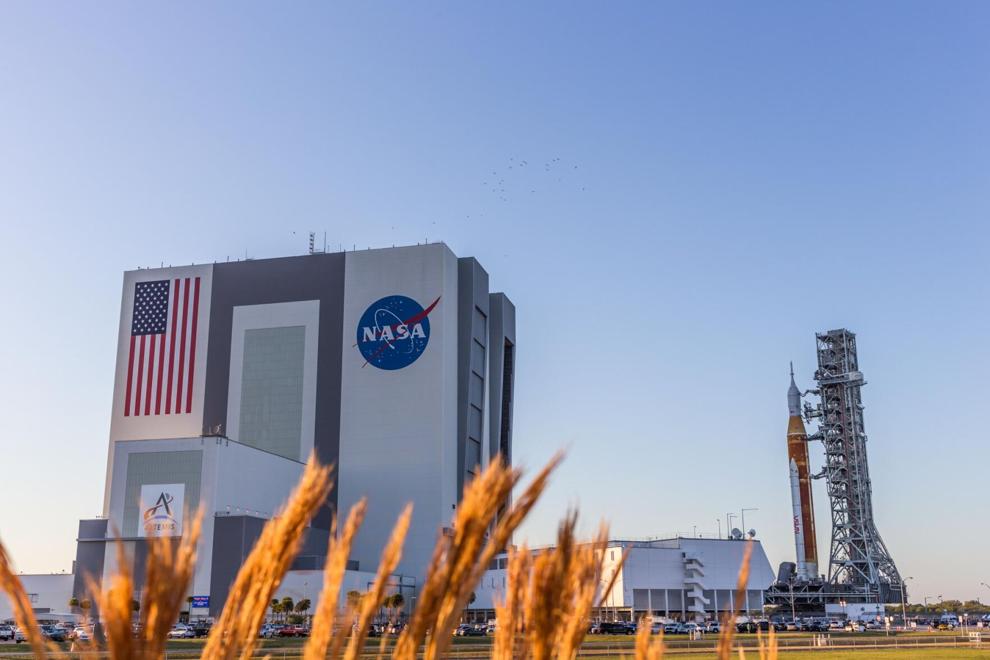 Hurricane Ian made direct landfall in Florida, with hurricane watches issued for the region around the Kennedy Space Center, according to a National Hurricane Center forecast. 
In anticipation of the storm, NASA managers first canceled a planned Sept. 27 launch attempt, followed by the directive to roll the Artemis I Space Launch System rocket back to the iconic Vehicle Assembly Building for protection from the storm.
"After reviewing the forecast for #Ian, we will roll our #Artemis I vehicle back to the Vehicle Assembly Building tonight. It was the right and necessary decision to keep our people and hardware safe," Jim Free, NASA Associate Administrator for Exploration Systems Development, said in a tweet.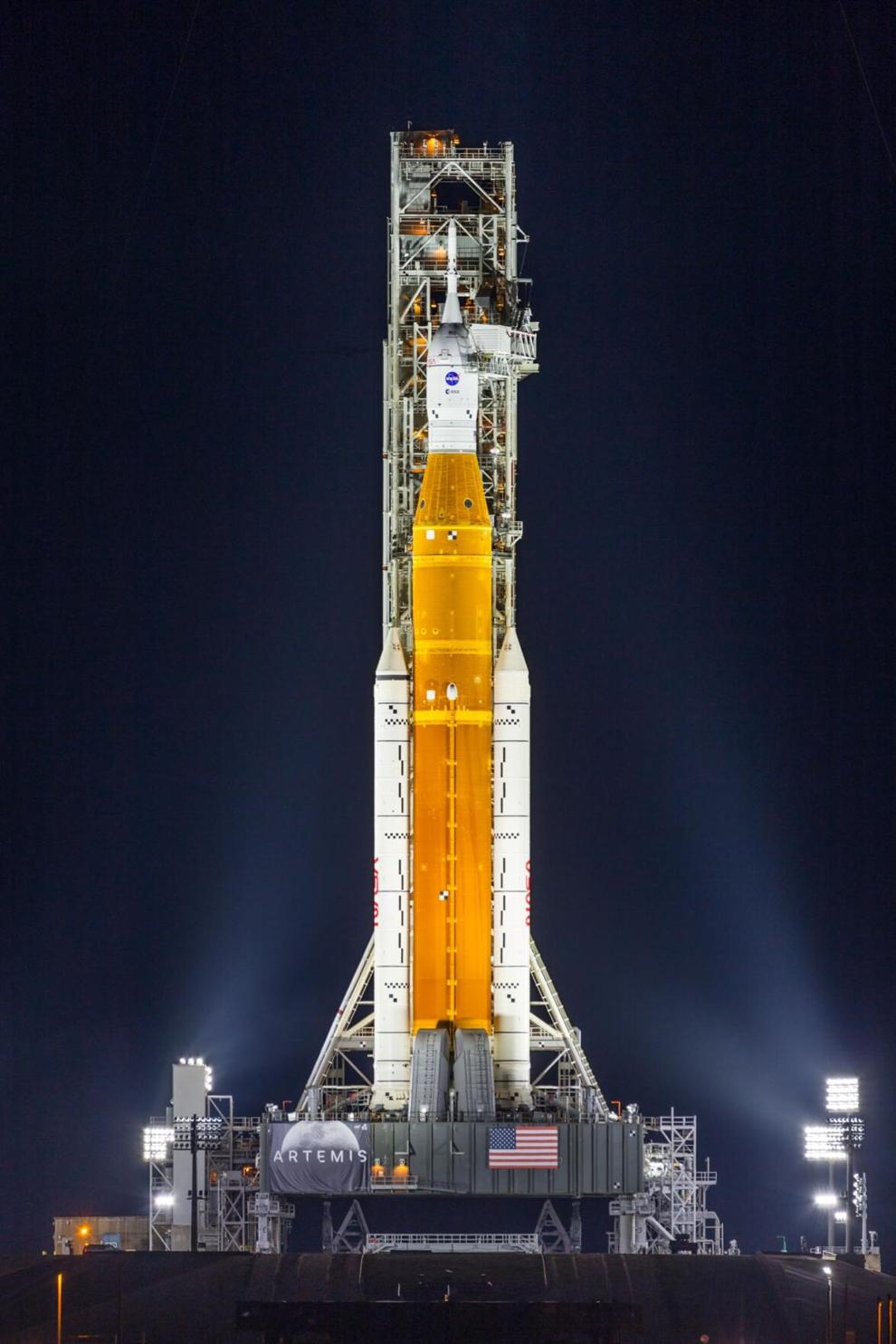 The rollback began Monday, Sept. 26, and concluded the following day, an approximately 10-hour trek, due to the crawler's maximum speed of one mile per hour, according to NASA. 
The news of a rollback followed a successful cryogenic tanking test on Sept. 21, where the SLS rocket was filled with propellant and verified previous repairs, according to a NASA press release.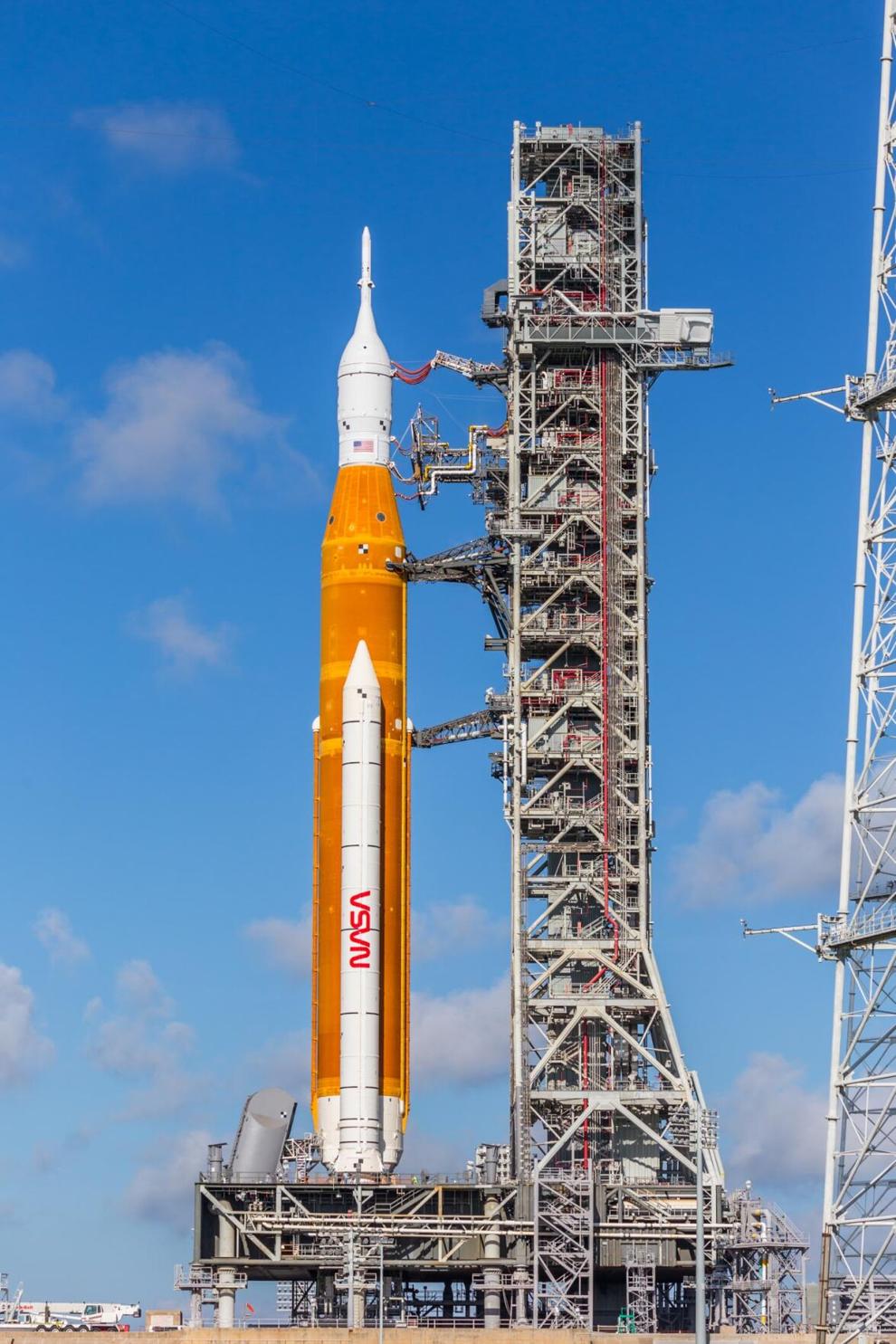 Two near term launch opportunities for the Artemis I mission stretch from Oct. 17-31 and Nov. 12-27, according to NASA. However, the agency has stated they will be focusing on the mid-November launch opportunity. 
"Focusing efforts on the November launch period allows time for employees at Kennedy to address the needs of their families and homes after the storm and for teams to identify additional checkouts needed before returning to the pad for launch," a NASA blog stated.
Currently, the agency says they are targeting a launch attempt on Nov. 14, with the launch window opening at 12:07 a.m.