A pair of satellite sentinels launched on Friday, Jan. 21, atop an unusually configured Atlas V rocket for the U.S. Space Force, destined to monitor activity in a high Earth orbit used for critical national security assets. 
Dubbed the Geosynchronous Space Situational Awareness Program (GSSAP), a former Air Force program transferred into the Space Force, seeks to improve our space situational awareness capabilities, a key goal as adversaries continue to threaten American space interests. 
Space situational awareness encompasses the monitoring of all objects in Earth orbit, from debris to potentially hostile spacecraft. 
Particularly, GSSAP targets one of the busiest orbital regimes – geosynchronous orbit (GEO), where a satellite's orbit matches the rotation of the Earth. 
From communications to missile warning, the United States and its allies rely upon the operation of military satellites in GEO. So far, two pairs of these GSSAP missions have launched, constituting four spacecraft overall.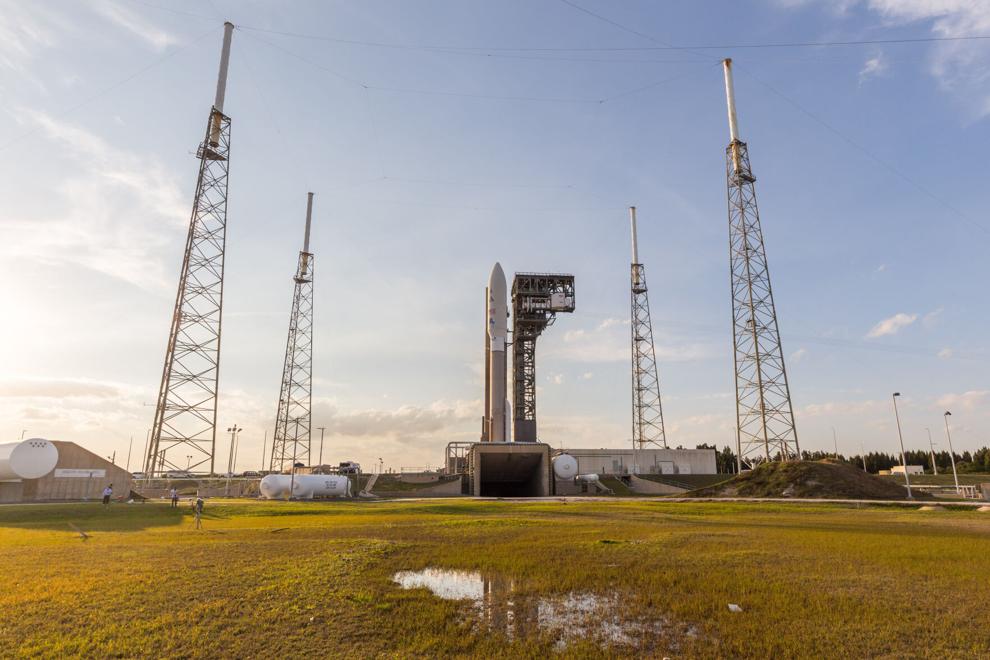 "The first four GSSAP satellites have performed remarkably well," Gen. Stephen Whiting, commander of Space Operations Command, said in a U.S. Space Force press release. 
"These next two satellites will add to that capability and enable us to understand more completely things that occur in the geosynchronous orbit. It's a key piece in the puzzle for space domain awareness," Whiting said.
United Launch Alliance, LLC, of Centennial, Colorado, was tasked with launching the third pair of GSSAP spacecraft. This particular mission, USSF-8, utilized the unique 511 configuration of their workhorse Atlas V rocket, indicating the use of a single solid rocket booster to augment thrust at liftoff. 
"Our first launch of 2022 will deliver space surveillance assets that expand the capabilities of the U.S. Space Force in support of national security,"  Gary Wentz, ULA vice president of Government and Commercial Programs, said in a ULA press release prior to launch.
 "We have been working collaboratively with the USSF team to prepare for this launch and keep our teams safe and healthy. We want to thank our mission partners for their continued teamwork as we complete the final preparations for launch," Wentz said.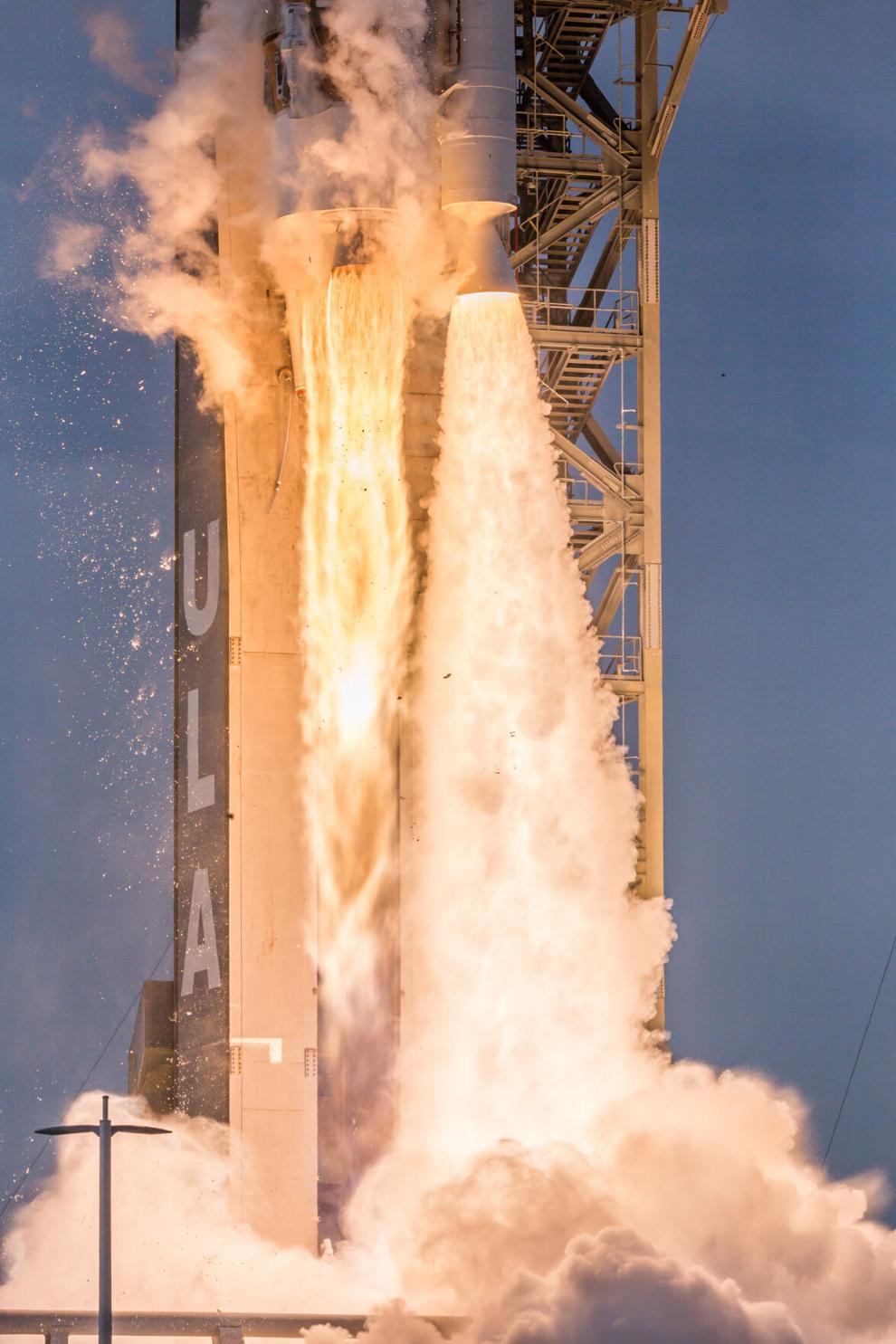 The single SRB has an unusual appearance, showcasing the asymmetrical thrust and seeming to "tip" the rocket. When the Atlas V was originally designed by the aerospace and defense contractor Lockheed Martin, a "dial-a-rocket" approach was selected, allowing potential customers to fine tune each launch precisely for a given mission. 
This launch was the first and only use of the 511 configuration, despite the Atlas V having flown for nearly 20 years, according to a ULA news release. 
The USSF-8 mission marked the 148th mission for ULA, and the 91st Atlas V rocket to be flown. The Atlas V rocket was manufactured in Decatur, Alabama, and shipped to Cape Canaveral, Florida, via the R/S RocketShip, a specialized cargo transport vessel utilized by ULA for Atlas V, Delta IV, and the future Vulcan Centaur rocket. 
The 196 ft. tall rocket leapt off of Space Launch Complex 41 at the Cape Canaveral Space Force Station. SLC-41 has hosted over 100 missions, with a majority of Atlas V launches having been conducted from this launch pad, along with a plethora of interplanetary explorers.  
Most commonly, when a spacecraft is launched to geosynchronous orbit, the rocket completes what is called a geosynchronous transfer orbit insertion. However, this insertion forces the spacecraft to use onboard propellant, according to a NASA Science fact sheet. 
This type of orbit only requires approximately two hours to complete, but results in additional time required for the satellite to reach the final orbit and start operation. 
Unlike a majority of these launches, the Atlas V is responsible for placing both GSSAP satellites in their final orbit, according to a ULA press kit. This technique, called a direct to GEO insertion, conserves valuable spacecraft propellant, permitting a longer lifespan on the mission. However, such a mission profile is extremely demanding to a rocket, and takes over seven hours to complete, a marathon launch for the Atlas V.
ULA's next launch is planned for Mar. 1, with the launch of a NASA weather satellite dubbed GOES-T, from Cape Canaveral,  on their workhouse Atlas V rocket.