An Antares rocket successfully launched from Virginia on Nov. 7, sending its cargo spacecraft in pursuit of the International Space Station.
The Cygnus spacecraft was packed with over 8,200 lbs of cargo and experiments destined for the orbiting laboratory 250 miles above the earth, according to NASA. 
Since 2013, Northrop Grumman's Antares rocket and Cygnus spacecraft have carried out over a dozen flights to enable a constant human presence in orbit, advance microgravity research, and maintain the ISS. Antares launches have originated from NASA's Wallops Flight Facility, on Virginia's eastern-most shore.  
"The Cygnus spacecraft does so much for NASA at ISS, delivering critical cargo with the capacity to support additional materials for space experiments while attached to the ISS, and removes accumulated trash," Joe Harvatine, Cygnus program manager at Northrop Grumman, said.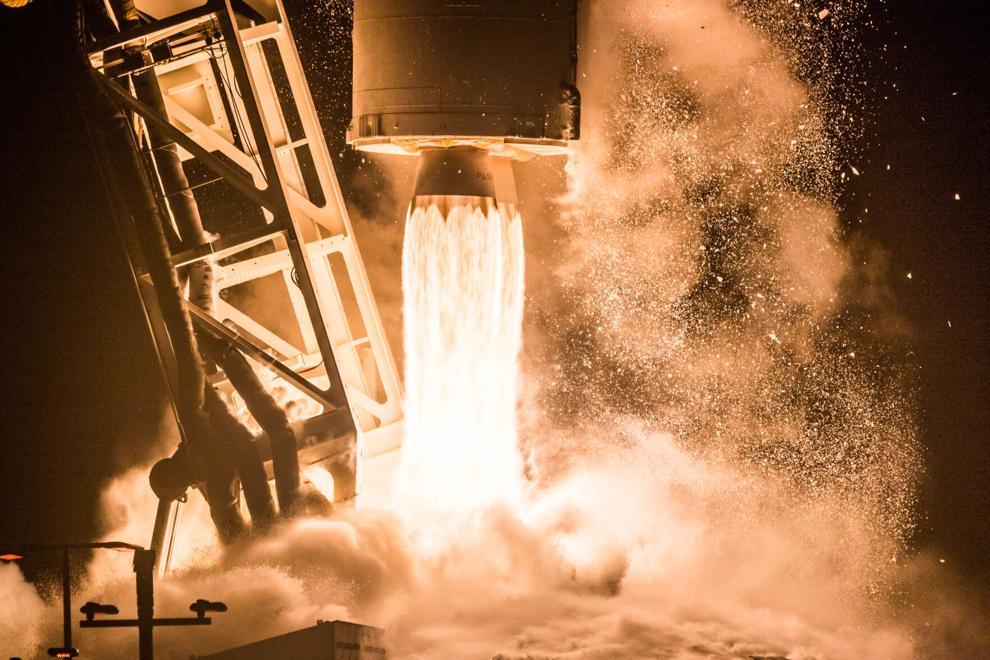 This particular resupply mission, designated NG-18, included a system to study 3D printing human tissue in space, in addition to thousands of pounds of cargo, according to a NASA blog. 
In addition, the Cygnus spacecraft is now capable of performing reboosts on the ISS, required periodically to counteract drag of the Earth's atmosphere and increase the station's orbital altitude, according to Northrop Grumman. 
 As per tradition, Northrop Grumman names each Cygnus spacecraft after an American astronaut that has contributed to advancing human spaceflight. NG-18 was dedicated to Sally Ride, the first American female astronaut to fly in space. In addition, Ride dedicated her life to inspiring young people to pursue careers in STEM, according to Northrop Grumman.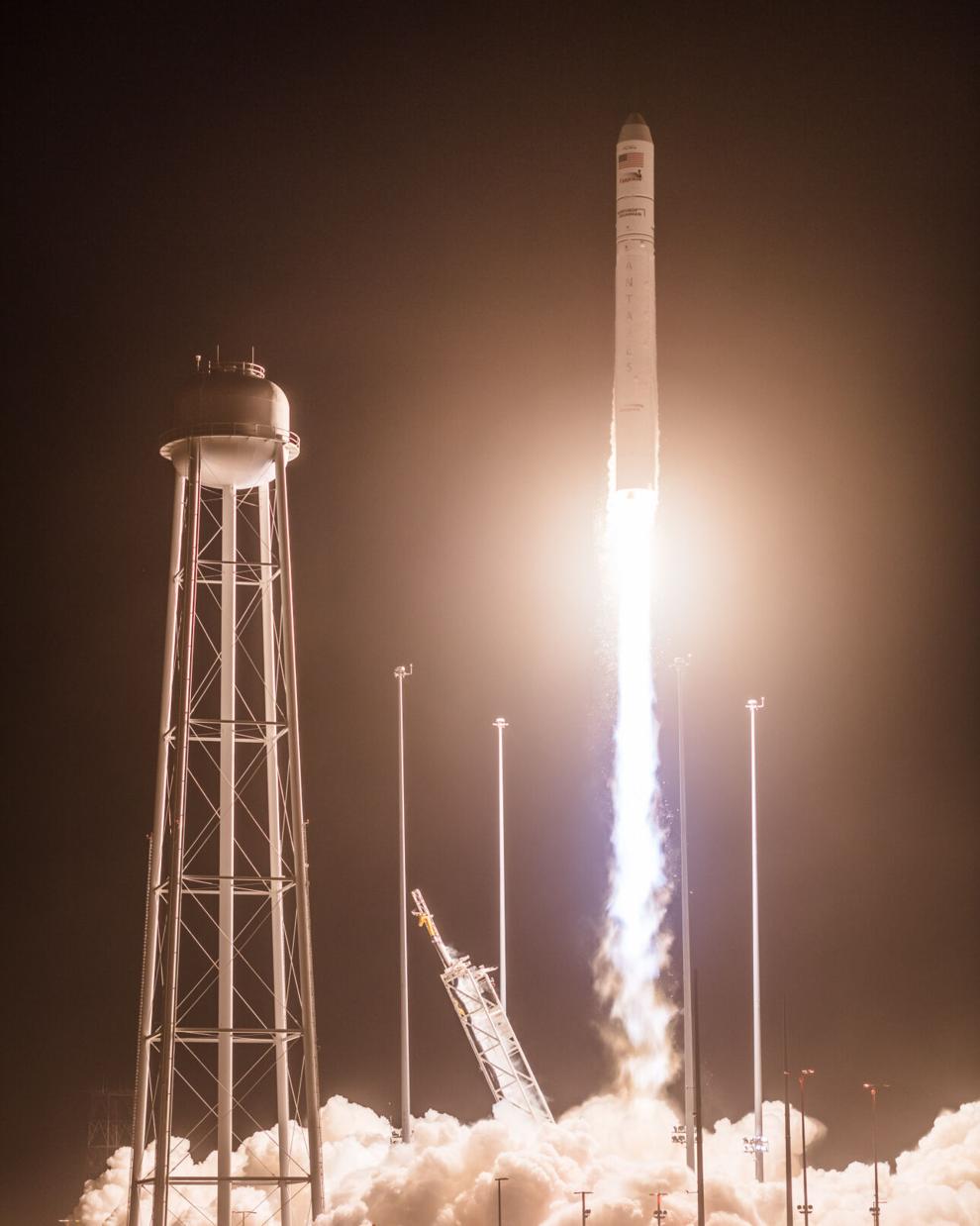 The first launch attempt on Sunday morning was thwarted by a fire alarm at the Cygnus Mission Control room in Dulles, Virginia, where the spacecraft was built, according to NASA. This incident precluded a launch attempt prior to the end of the launch window, which spanned five minutes. 
However, on Monday, Antares created a spectacle along the eastern seaboard as it launched in the predawn hours. This launch attempt was not without tribulations – a boat, with a motor failure and drifting, found itself inside the hazard box, a designated zone along the coastline to protect mariners in the region.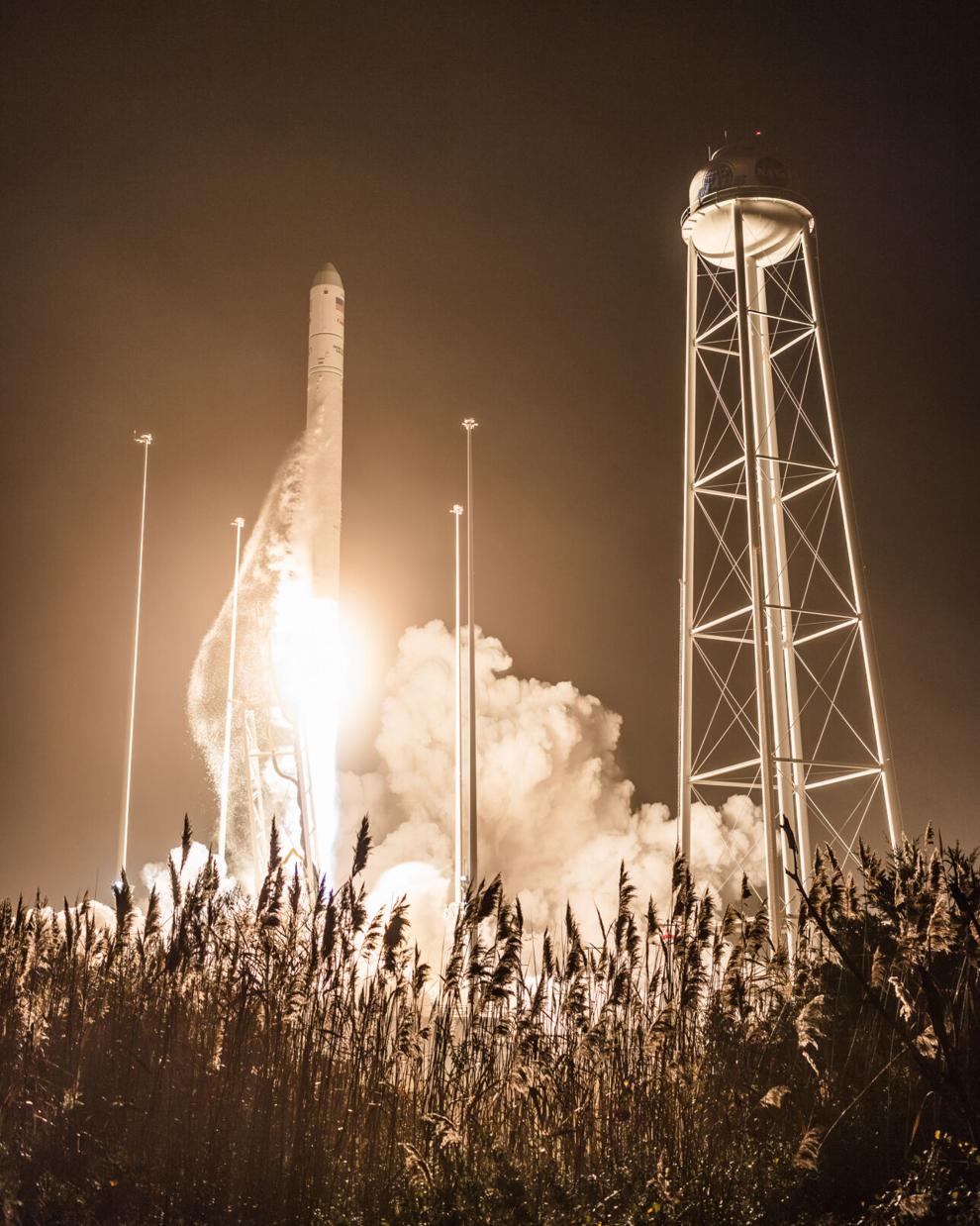 In the past, similar incidents involving vessels in the box have forced delays. However, the box went green just prior to the very end of the launch window, enabling a safe launch. 
Upon reaching orbit, the Cygnus spacecraft had difficulty extending one of its two electricity generating solar arrays. Despite the unique circumstances, Cygnus was able to generate enough power and docked with the ISS on Nov. 9 successfully. 
 "Successful berthing was achieved thanks to Cygnus's robust design and the resilience and ingenuity of the NASA and Northrop Grumman teams," Cyrus Dhalla, vice president and general manager for Tactical Space Systems at Northrop Grumman, said. 
The Cygnus spacecraft will remain on the ISS until sometime in January, according to a NASA blog. Typically, prior to departure from the ISS, Cygnus is loaded with trash for disposal in the Earth's atmosphere during reentry.