CAPE CANAVERAL, Fla. – A newly designed heavy lift rocket is preparing to take to the skies of Florida's Space Coast later this year, as a major U.S. launch services provider updates its fleet. 
Dubbed Vulcan Centaur, United Launch Alliance has been developing this rocket since 2014, in order to reduce costs and increase performance, according to the company. The name was selected in an online poll in 2015, allowing the general public to participate in the process.
The oncoming rocket is destined to eventually replace ULA's current rocket lineup, which includes the Atlas V and Delta IV, which the company has been flying since inception. Vulcan will target the national security market of its predecessors, but will also compete for commercial satellite launch with a lower sticker price. 
"Vulcan Centaur will revolutionize spaceflight and provide affordable, reliable access to space for our current and future customers," Tory Bruno, CEO of ULA, said. 
"We are well on our way to the introduction of Vulcan Centaur – the future of U.S. rocket manufacturing. With state-of-the-art engineering and manufacturing techniques, this rocket is designed specifically for low recurring cost," Bruno said.
Vulcan Centaur has already seen success in both markets, even before flying a first launch. In 2020, the U.S. Space Force selected the rocket to launch critical national security assets for the next several years, as part of their Launch Services Agreement contract. In 2018, the then-U.S. Air Force dedicated $1.2 billion to development of Vulcan, according to the U.S. Air Force. 
"This landmark award begins the dawn of a new decade in U.S. launch innovation, while promoting competition, maintaining a healthy industrial base, and reinforcing our global competitive advantage," stated Lt. Gen. John Thompson, commander of Space and Missile Systems Center, at the time of the contract award.  
"This acquisition will maintain our unprecedented mission success record, transition National Security Space payloads to new launch vehicles, assure access for current and future space architectures, and cultivate innovative mission assurance practices," Lt. Gen. Thompson said.
In addition, Vulcan's first flight has been purchased by Astrobotic, a private company vying to fly its Peregrine lander to the moon on behalf of NASA. Similarly, Sierra Nevada Corporation has already selected Vulcan to launch their Dream Chaser spaceplane, with six missions currently booked. Dream Chaser will support resupply operations at the International Space Station for NASA, according to the Colorado-based company.
"SNC selected ULA because of our strong collaboration on the Dream Chaser program, their proven safety record and on-time performance," Fatih Ozmen, SNC CEO, said. "This is bringing America's space plane and America's rocket together for best-of-breed innovation and exploration."
ULA has been steadily preparing for Vulcan's maiden launch since 2015, beginning with flying hardware on the Atlas V and Delta IV rockets to prove essential components, according to ULA. In 2021, the first Vulcan arrived at the Cape Canaveral Space Force Station in Florida.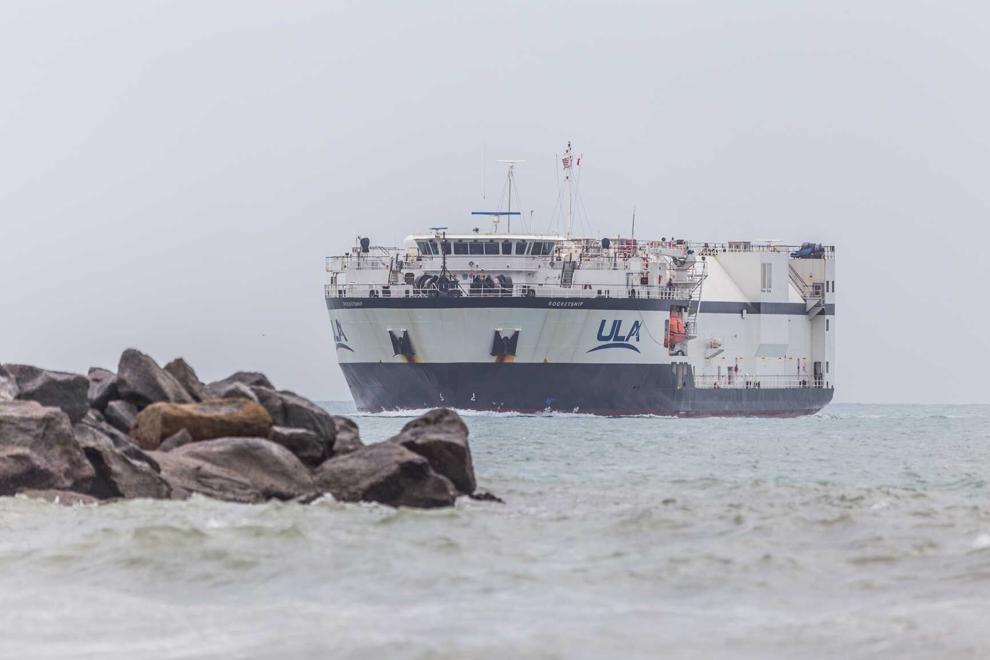 Referred to as PTT, the 5.4-meter-wide vehicle rolled away from the R/S RocketShip, ULA's specialty rocket transportation vessel.  Once stacked on the launch pad, PTT conducted a series of pathfinding tanking tests, which involves filling the rocket with supercooled cryogenic propellants, including liquid natural gas and liquid oxygen, according to a ULA blog.
Vulcan is expected to debut the BE-4, the latest American-built engine designed and manufactured by Jeff Bezos' Blue Origin. By using a novel combustion cycle design, the engine has little waste and an incredibly high efficiency, increasing overall performance. 
"We are very glad to have our BE-4 engine selected by United Launch Alliance. United Launch Alliance is the premier launch service provider for national security missions, and we're thrilled to be part of their team and that mission," Bob Smith, CEO of Blue Origin, said. 
Unlike the Atlas V, permitting only five solid rocket boosters to augment thrust at liftoff, Vulcan Centaur is capable of six SRBs, which are also extended, according to a company webpage. These boosters are produced by Northrop Grumman at their facilities in Utah. Prior to Vulcan's first launch, a shorter version, known as the GEM 63, flew on several Atlas V launches. 
"Our new GEM 63XL motors leverage its flight-proven heritage while utilizing state-of-the-art manufacturing technology to enhance launch vehicle heavy-lift capabilities," Charlie Precourt, vice president of propulsion systems at Northrop Grumman, said.
The upper stage, Centaur V, is largely derived from the Atlas V's upper stage, with its incredibly thin stainless steel tank walls. Thinner than a dime, these tank walls are pressurized to maintain structural rigidity, while dramatically reducing weight, according to ULA.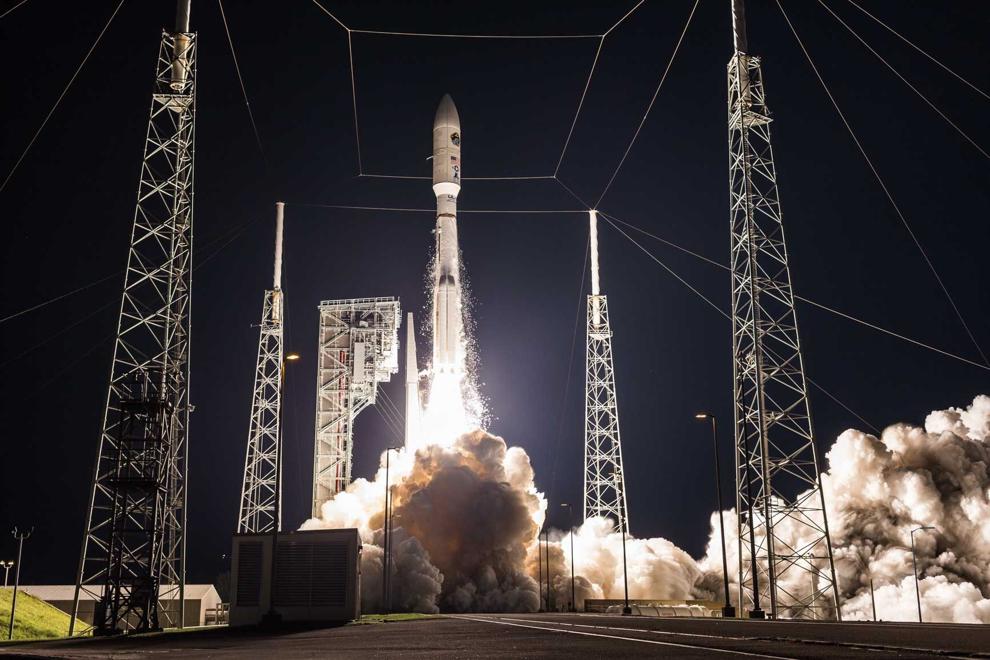 Currently, the inaugural flight is expected to take place later this year, according to a tweet by CEO Tory Bruno. The launch will take place from the historic Space Launch Complex 41, currently the home of Atlas V launch operations in Florida, and the beginnings of dozens of exploration missions.