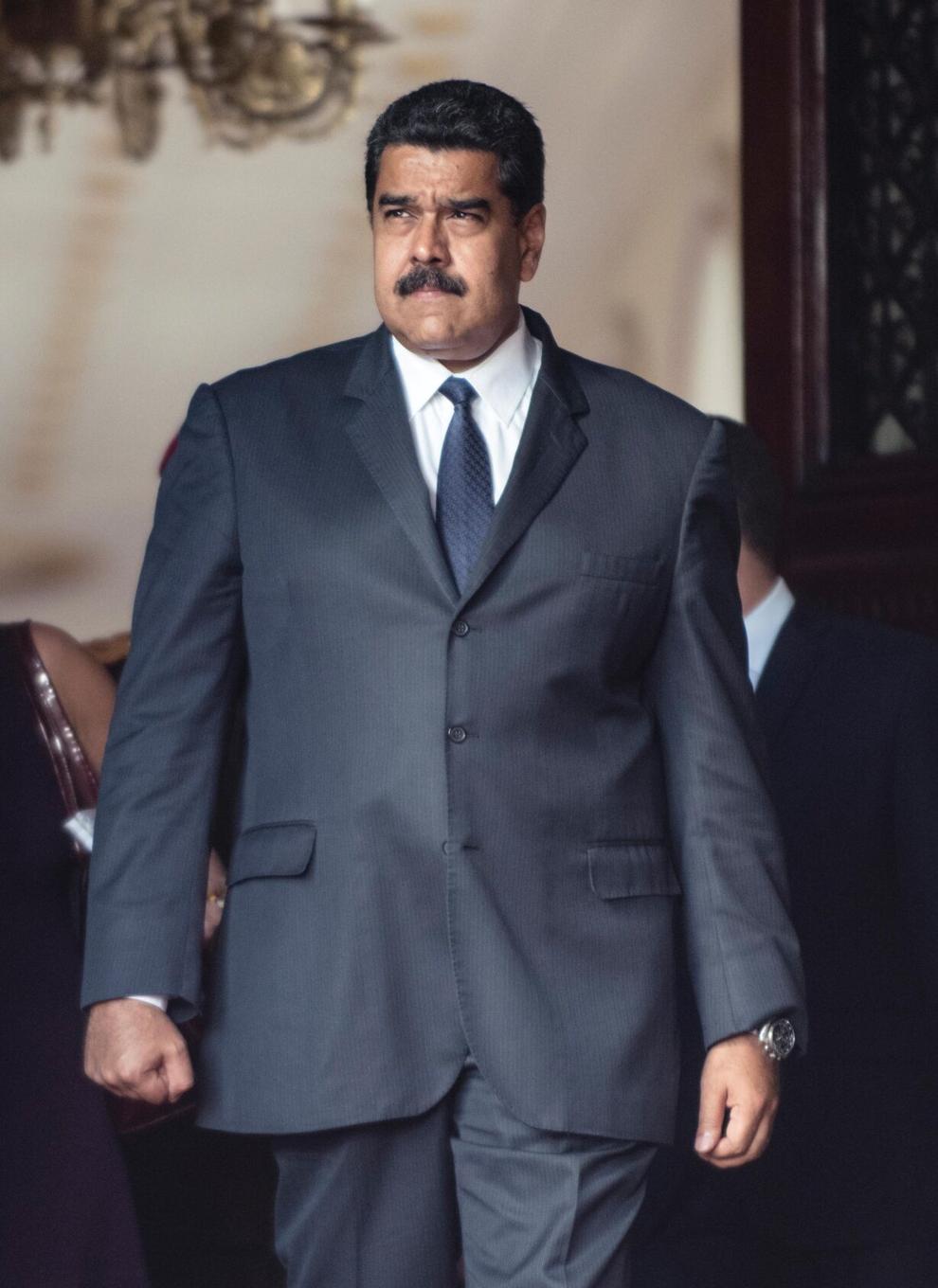 In the fall semester of 2014, 18 Florida Tech undergraduate students claimed Venezuelan citizenship.
As of 2018, only one remains. Numerous organizations, such as the Council on Foreign Affairs, have declared the South American country's economic and political landscape as rapidly deteriorating.
As a result Florida Tech has taken a heavy hit in regards to Venezuelan enrollments.
Current president of Venezuela, Nicolas Maduro, has been in power for six years, and his reign has been criticized by many.
Amnesty International, a London based human rights organization, has labeled Maduro's actions as destructive towards the economy, and marked his military legitimacy as abusive wrongdoings against the opposition lead by Juan Guaido.
In early January Guaido officially became head of the opposition-held parliament, the National Assembly.
Since then, the U.S., Brazil, Canada, Chile, Peru, Colombia and several European countries have all recognized Guaido as interim president of Venezuela.
With no food, no money and no definite sign of improvement under Maduro's regime, Venezuela has currently been deemed as the worst humanitarian crisis in the western hemisphere according to the U.N.
In 2017, The New York Times interviewed 21 Venezuelan doctors who encountered nearly 2,800 cases of child malnutrition due to the food shortage and hunger crisis in the nation.
By the end of the year, The International Monetary Fund IMF has projected Venezuela's inflation rate to reach 10 million percent, forecasting one of the worst hyperinflationary crises in modern history.
Jose Coiman, a junior in chemical engineering, is a native from Caracas, Venezuela.
He describes Maduro as a force that has lead his home country into complete ruin.
Coiman came to Florida Tech in the fall of 2016 while his father left Venezuela nearly four months later.
His mother and sister soon followed in the summer of 2018, fleeing the nation in hopes of a better life in Manaus, Brazil.
In 2015, during his third year of high school, Coiman started to notice just how bad the situation had gotten.
"I didn't go to school for almost three months," Coilman said. "I couldn't even get to school because of the protests, it was so dangerous to leave home. The national guard and protesters were constantly occupying the streets."
Coiman believes that with support from the U.S. and other European countries, Guaido and the opposition offer a sign of hope for the people of Venezuela.
However, he does not think the country will reach stability for the next 10-15 years.
Freshman Antonella Merola is studying chemical engineering as well, but her journey from Venezuela to Florida Tech is a bit different than Coiman's.
Merola was born and raised in Caracas until her family relocated to Panama just under two years ago.
When she found herself in the process of applying to colleges in the U.S., Merola worried it would be very challenging to obtain a Venezuelan student Visa.
Merola took advantage of her dual Italian nationality and is attending Florida Tech under an Italian student visa.
Marivi Walker, the assistant director for International Admissions at Florida Tech, said that she has had plenty of experience working with students like Coiman and Merola.
"Four to five years ago it was very different with the Venezuelan students," Walker said.
Four to five years ago, the Venezuelan government had an agency that administered legal currency exchange in the country called Comisión de Administración de Divisas (CADIVI).
CADIVI essentially determined what money got to leave the country and at what exchange rate you could buy U.S. dollars.
Therefore, they were also in charge of granting or denying applications for students to send tuition payments abroad to the U.S.
"I started to notice two years ago [during fall 2016 applications] little by little, that CADIVI had started to disappear," Walker said. "The agency simply ran out of money."
Towards the end of CADIVI's downfall, the situation reached a turning point for Venezuelan undergraduate seniors in the spring of 2017 as they were trying to finish their degree programs.
"During the collapse of CADIVI, we had Venezuelan students who were graduating but could not get funds from Venezuelan banks to pay for their remaining spring semester," Walker said. "The university literally had to grant them emergency funds stating that those individuals could graduate, but must eventually pay their tuition back."
With students no longer able to pay their tuition using money from Venezuelan banks, it put a significant taint on being able to attend a college in the U.S. at all.
All Venezuelan students now have to rely on money they have already managed to send over to the U.S.
Moving forward, Walker has faith that the opposition led by Guaido could turn things around for the country which in return could boost Venezuelan enrollment at Florida Tech to what they once used to be.
"I truly think that we are at a make-or-break point," Walker said. "When you hear Guaido speak, it will bring tears to your eyes because you will think, 'Where did this man come from?' He shows more of a genuine concern for finding peace within the country rather than trying to seize its leadership, and that is what signifies hope for the people of Venezuela."
Merola, as well, vocalized her opinion in regards to Guaido's intentions as leader of the opposition.
"When people hear about what is happening in my country I don't want them to think the opposition is an invading power-hungry force," she said. "Their sole purpose is to put the countries best interests before corruption and self-interest."
A universal theme amongst Merola, Walker and Coiman is that the people of Venezuela are not going down without a fight and they will receive the justice and humanitarian rights they deserve one day.