A student raised the possibility of creating a LGBTQ+ center at Florida Tech during the student leader luncheon on March 13.
Rodney Bowers, the dean of students, reportedly responded that the campus is small and is already inclusive.
Jacob Chesslo, a junior in physics and the president of Spectrum, Florida Tech's LGBTQ+ student organization, submitted the question about an LGBTQ+ center for consideration at the student leader luncheon.
Chesslo said other universities have LGBTQ+ centers that offer resources such as safe sex information, hormone therapy information and clothing swaps.
"Basically, an LGBTQ+ center— it's not only a resource for students who don't know what they necessarily want or who they are, but it also provides a safe space for students facing challenges, whether they're transitioning or just getting out of a relationship," Chesslo said.
While Bowers said there are no current plans for an LGBTQ+ center for Florida Tech, he said the creation of one could be a possibility for the future, depending on funding.
For now, a group of faculty, staff and students meets every two weeks to discuss LGBTQ+ issues, according to Bowers.
"It's called the gender identity group, and we're trying to look at things to be a little bit more inclusive," Bowers said. "For instance, allowing faculty, staff and students to use a preferred name in any internal communication. We're looking at gender-neutral bathrooms, gender-neutral housing and the use of pronouns and how we can get that going like some schools have. Anything that has been brought up to our attention that doesn't appear to be inclusive, we try to change."
Currently, Bowers said they are looking into the possibility of installing a gender-neutral bathroom in Harris Commons.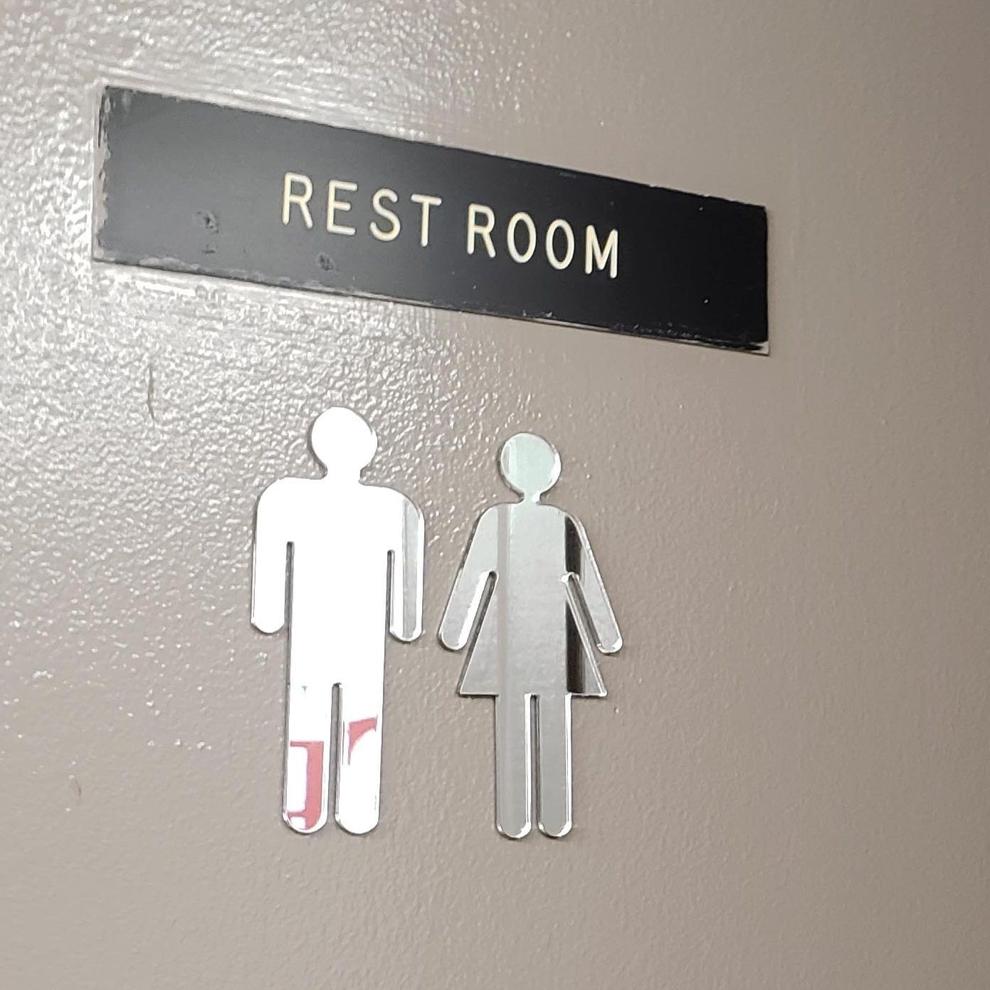 Gender-neutral bathrooms are an area Evangeline Archer, a senior in aerospace engineering, believes Florida Tech needs to improve on.
"I keep getting told there are a bunch of gender-neutral bathrooms on campus, but I've only seen two," Archer, who goes by Evie, said. "The dean said it's a small campus. If it's so small, start working. It would benefit everyone if they just demolished the wall in between [two bathrooms] and they became unisex bathrooms."
Archer has experienced a mix of support and discrimination on campus.
In 2017, her roommates at the time sent an email to the entire school outing her as transgender. "Overnight, I was just outed," Archer said. "I had calls from friends that next morning that said, 'Hey, did you check fitforum? There was a nasty email about you.'"
According to Archer, she read the email and took a day to think about what she wanted to say.
When she wrote a response that night, she said she was surprised with students' reactions.
"That's when I started seeing actually that a lot of people—even people that I don't know—were just really supportive," Archer said.
Archer said students sent her texts and emails in support, some using the hashtag #SupportEvie.
"I thought it was cute and a thing that kind of empowered me to be more myself," Archer said. "I basically just answered the email, and at the very end, where my signature was automatically put in by Gmail, I crossed it out and put in 'Evangeline' instead."
Chesslo said while he doesn't know of any hate crimes committed on campus recently, that doesn't mean there hasn't been discrimination and that those on campus are trying to actively include LGBTQ+ students, staff and faculty.
"There are definitely some areas in which faculty and students could improve," Chesslo said. "I know that, especially for those who are transgender on campus, there's no clear, set way to get your given name off of documents and your preferred name onto them. I know that a lot of faculty and staff sometimes don't know how to approach certain students with that."
According to Bowers, this is something administrators are currently working on with IT.
Their goal is to allow PAWS users to select a preferred name, which will affect their email addresses, usernames and class rosters.
Caroline-Willow Mctigue, a freshman in electrical engineering, said not having her chosen name used in her email is a source of discomfort for her.
"The email is quite annoying," Mctigue said. "Every time I type my email in, it kind of has a small blow to have to type in the first letter of my first name."
Mctigue said if there was an option for students and faculty to put their prefered name in PAWS, it would help a lot.
The gender identity group and its goals are a "work in progress," according to Bowers.
"None of us are experts in this field, and we're trying to address issues as we become aware of the issues," Bowers said. "It's all based on what we can get done in a reasonable timeframe."
Students with concerns related to how LGBTQ+ issues are handled on campus can contact Bowers at rbowers@ fit.edu.
According to Bowers, he will bring up students' concerns to the gender identity group.