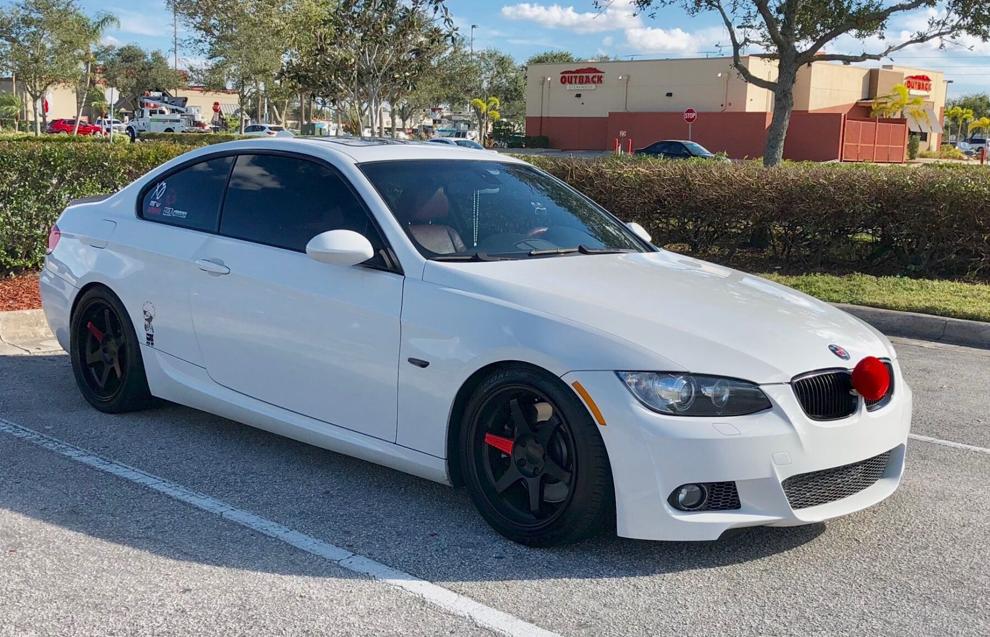 The BMW 3 series line of sedans have been considered one of the best drivers' cars for some time now, especially the infamous M3 lineup, according to motortrend.com.
For Pierce Brooks, a senior in marketing, this was not his sole reason for choosing a 2009 BMW 335i Coupe as his daily driver.
"I got my car because I always had this attraction to BMW since my dad had a 1997 318is but sold it," Brooks said. "That led me to want a BMW of my own."
Knowing that he wanted a BMW, the quest began for which model Brooks should get.
"This led me to do more research and that's when I saw what an amazing platform the 335i N54 [engine name] was since it came with a 3.0L twin turbo motor from the factory," Brooks said. "I initially had a 328i but I wanted to do performance work as well, and knew I couldn't do that and reach the goals I wanted with that car."
There's a reason Brooks did thorough research.
He knew that he wanted to own this car; this was done through multiple upgrades and modifications to the stock 335i.
To the engine, Brooks has done everything he could with just bolted on parts.
"I am running stock twin turbos at the moment with full bolt ons. I have a 7 inch front mount intercooler from VRSF, catless 3 inch downpipes from VRSF, an aftermarket HKS style exhaust, charge pipe and blow off valve from Active Autowerke, two cone intake filters I made myself and a Cobb tune running their stage 2+ aggressive flash tune which is their highest running 21psi of boost," Brooks said.
And it doesn't end there.
Brooks has also done a plethora of modifications to the exterior of the car.
He changed out his stock suspension for Megan Racing coilovers for better handling accompanied with 18×9.5 Varrstoen te37 style wheels, LED Halo headlights, a carbon fiber lip spoiler and a carbon fiber rear diffuser.
"And of course you can't forget to add stickers," Brooks said.
Although Brooks has not been able to dyno his car he believes it makes around 390-400 horsepower to the wheels.
"I've raced and beaten a stock 2015 M4 from a stand still and those come with 426 horsepower," Brooks said. "I've also beaten a stock 2016 Cadillac ATS-V from a 40mph roll and those come with 464 horsepower."
These upgrades are one of Brook's favorite things' about the car.
He said that there is so much room to make power on the N54 engine.
He also said that the design of the body is simple yet aggressive.
"The design of the car just seems so timeless and never gets old to me," Brooks said.
Ever since he was in elementary school cars have been a part of Brooks' life.
Once car video games started to come out, he was hooked on customizing different cars; one game being Midnight Club Los Angeles.
"Cars are such a piece of art and the design behind them is always so interesting to me, how it is much more than a machine," Brooks said.
Brooks dream car doesn't end at his BMW.
His dream is to own a Koenigsegg One:1, which became one of the "most beautiful cars" he has ever seen alongside the Mclaren P1.
"Both cars have such amazing engineering and designs behind them, creating a performance monster while maintaining aggressive beautiful curves," Brooks said.