The Sherwood Park Stormwater Project marked the 50th completed Save Our Indian River Lagoon project and a ribbon cutting was held on Saturday.
The project entailed a detention pond, rain gardens and a baffle box. All aspects are in a conservation effort to help with the health of the Indian River Lagoon. 
Paul Alfrey is the Mayor of the City of Melbourne and attended the ribbon cutting. He was the first of many speakers and explained how he grew up in the area and how he didn't realize how important water quality would become.
Alfrey outlined the importance of the Sherwood Park Stormwater Project. Over 3,000 lbs of nitrogen and almost 1,000 lbs of phosphorus pollution are anticipated to be removed from the water with this project.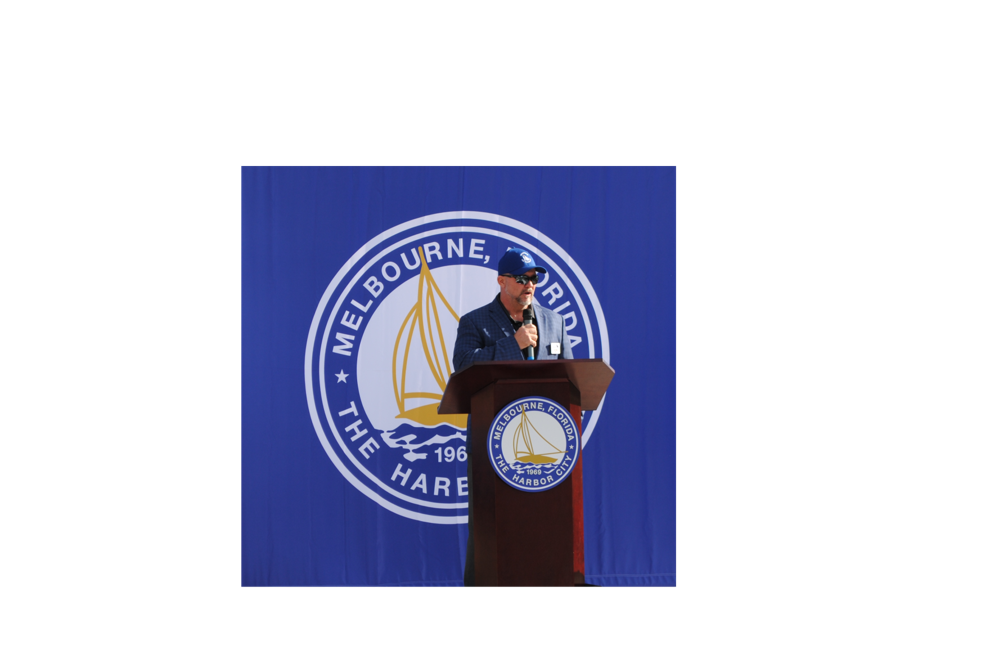 "Those are actual numbers that will help us bring the Indian River Lagoon back to where I believe it once was," Alfrey said. 
Along with the mayor, city, county, and state officials were in attendance as well as members of local conservation groups.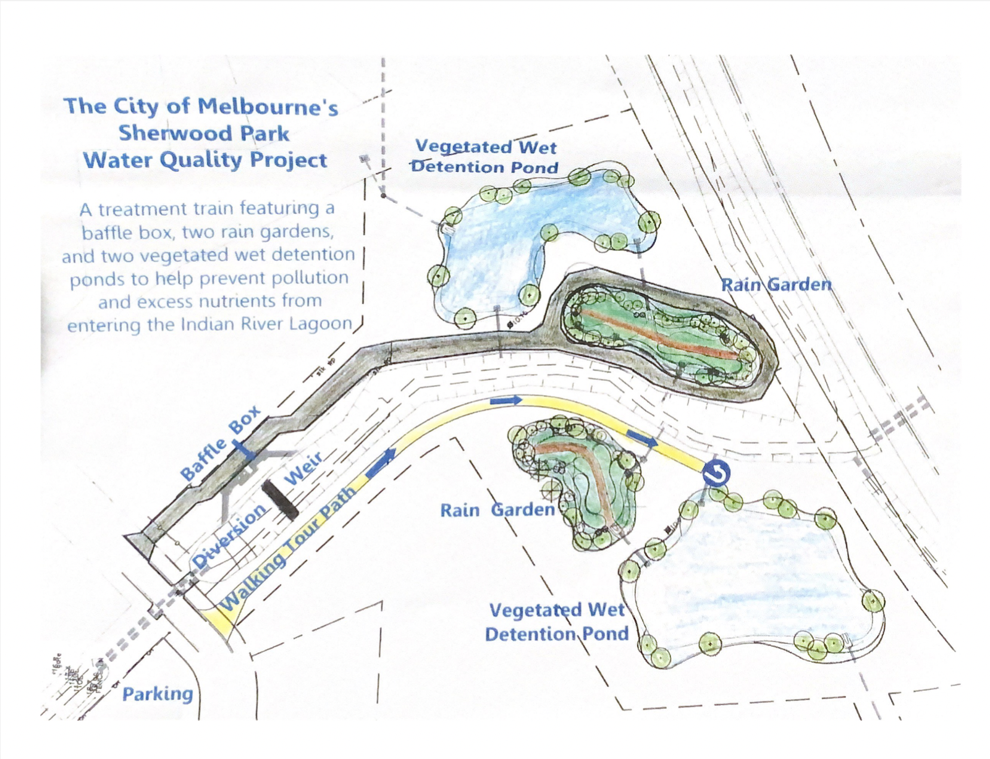 The baffle box in the park is an underground filtration system used to reduce nitrogen and phosphorus levels in stormwater. The diversion weir assists in managing the stormwater levels so that it can enter the baffle box.
Vegetated wet detention pond serves to prevent flooding and allows pollutants to settle. The rain gardens reduce the flow rate, quantity and pollutant load of stormwater runoff.
Brevard County's Save Our Indian River Lagoon Program funds projects like these to reduce pollution in the IRL, remove muck, restore key points of the lagoon ecosystem and respond to the changing conditions.