A year ago, Florida Tech implemented a policy that requires all groups on campus to pay for use of the Gleason Performing Arts Center auditorium.
According to Jeffrey Richardson, the assistant manager of Gleason, the payment is used to compensate workers.
"It isn't a charge for the building," Richardson said. "It's a charge for our student workers, or our workers in general, to be present to take care of the equipment and to take care of the building for whatever that may need."
During regular Gleason operating hours, Richardson said the use of the auditorium is free.
After hours, those using the auditorium are required to pay $20 per worker per hour.
William O'Steen, the manager of Gleason, said the cost is dependent on how many workers are needed for an event.
Some events will cost groups far less than others.
For example, an event where one person is giving a speech takes fewer workers than a concert.
"Depending on the event is how many support staff we'll have in the building at the time, which will fluctuate the cost," O'Steen said.
Both O'Steen and Richardson began working at Gleason a little more than six months ago.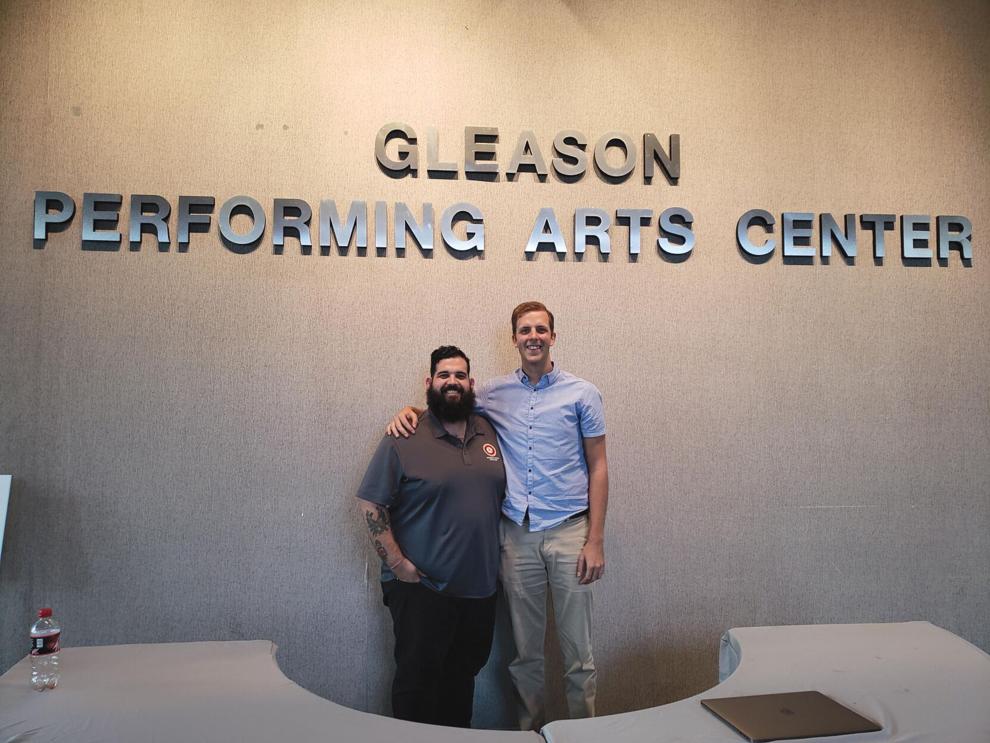 The policy was implemented about six months prior to their arrival, Richardson said.
However, he said at a student-leader luncheon soon after he began working at Gleason, President McKay brought up the policy.
"The president himself stood up and said, 'This is how it is, period,'" Richardson said.
As time has passed since the policy was put into place, Richardson said he has noticed a misconception surrounding it during his time at Gleason.
"There's a lot of kind of gray area where people talk behind people's backs and say, 'Oh, we have to rent the Gleason now,'" Richardson said. "And that's kind of a weird misnomer that isn't true. It's not renting the building, it's just paying for the students' time after hours."
While off-campus groups or companies requesting the use of the Gleason auditorium are required to rent it, Richardson said all groups on campus simply pay for the workers' time.
One group that uses Gleason on a regular basis is College Players, Florida Tech's student-run performing arts group.
According to Richardson, they use Gleason multiple nights a week and are Gleason's number-one patron.
Harris Halabi, a junior in civil engineering, was the treasurer for College Players last year.
He is still a member of the organization, as well as an audio-visual technician at Gleason.
According to Halabi, College Players heard about the policy through the Conference Services Bureau.
"We heard about it pretty quickly because we had spaced lined up, and then we got some emails about it," Halabi said.
According to Halabi, the Conference Services Bureau told College Players they had to pay for Gleason technicians when they held events, and the technicians could not be members of College Players.
These rules, according to Halabi, are not specific to College Players.
All organizations must pay for technicians to be present during events, and the technicians working cannot be a part of the organization using the auditorium.
However, Richardson said College Players has adapted to the policy change well.
Additionally, the Gleason team has worked with them to make the change as smooth as possible.
"They were very understanding of the policy once it was explained to them what the policy was," Richardson said. "One of the things that is so nice about College Players is they're very self-managed, so we don't need to support their events very much other than having a student representative here in case there are any issues."
According to O'Steen, people have been concerned about how the policy affects College Players, but he said it aims to be fairer to every group on campus than past policies.
"It wasn't anything against College Players," O'Steen said. "From what we were told, we were charging every group on campus to use our space as far as support tech goes, and it just became an issue of other groups not understanding why not all groups were paying."
As College Players has worked with the changes, Halabi said it has been a learning curve.
"It's been tricky, but we've made it work," Halabi said. "I think personally there might be more work to be done, but that's no longer up to me."
Shelley Mitchell, the president of College Players, declined for an interview.
She stated in an email, "We have been working with this situation for a year now and have moved past any difficulties that came with it."
College Players isn't the only group Gleason works with.
O'Steen said he and the other staff members at Gleason work with every group to keep costs to a minimum.
"We cut costs as much as we can," O'Steen said. "We have an event tonight—it's a lacrosse documentary viewing. We're doing all our setup while we're all still in the building on the clock so they don't have to pay for setup later. It cuts their costs down."
While a lot of work is done during the time a group is using the auditorium, prep is done before a group arrives, and cleanup is done after they leave.
O'Steen said the staff at Gleason does what they can to get that work done during regular operating hours to help keep costs low for groups using the auditorium.
He said their main concern is working in a way that is beneficial to clubs with limited resources and helping make events great.
Halabi said despite the challenges College Players have faced, Richardson and O'Steen have worked with them to make the process less difficult.
"They have been super supportive in not just supporting College Players, but also all organizations and all events," Halabi said. "They really want to make Gleason a central hub on campus, which is pretty great."