By Arianna Schuck
Precautionary measures regarding COVID-19 are visible around Florida Tech's campus, as students attend classes in person or remotely. 
Florida Tech President T. Dwayne McCay announced Friday in the weekly COVID-19 update that there were two new student cases, with no new cases among faculty and staff.
As of Saturday, the Florida Department of Health listed over 640,000 total cases in the state, with 3,773 new cases reported among Florida residents from the previous day. The website features a banner advising social distancing, face coverings, and for individuals concerned about their status, getting tested.
Before the COVID-19 pandemic, buildings like Crawford and Skurla were crowded during transition times. Now, instructions are on display directing students to move through the buildings while social distancing. 
Staircases are labeled with decals, instructing students on which side of the staircase can be used to go up or down. Doors are indicated strictly for exiting or entering with signs.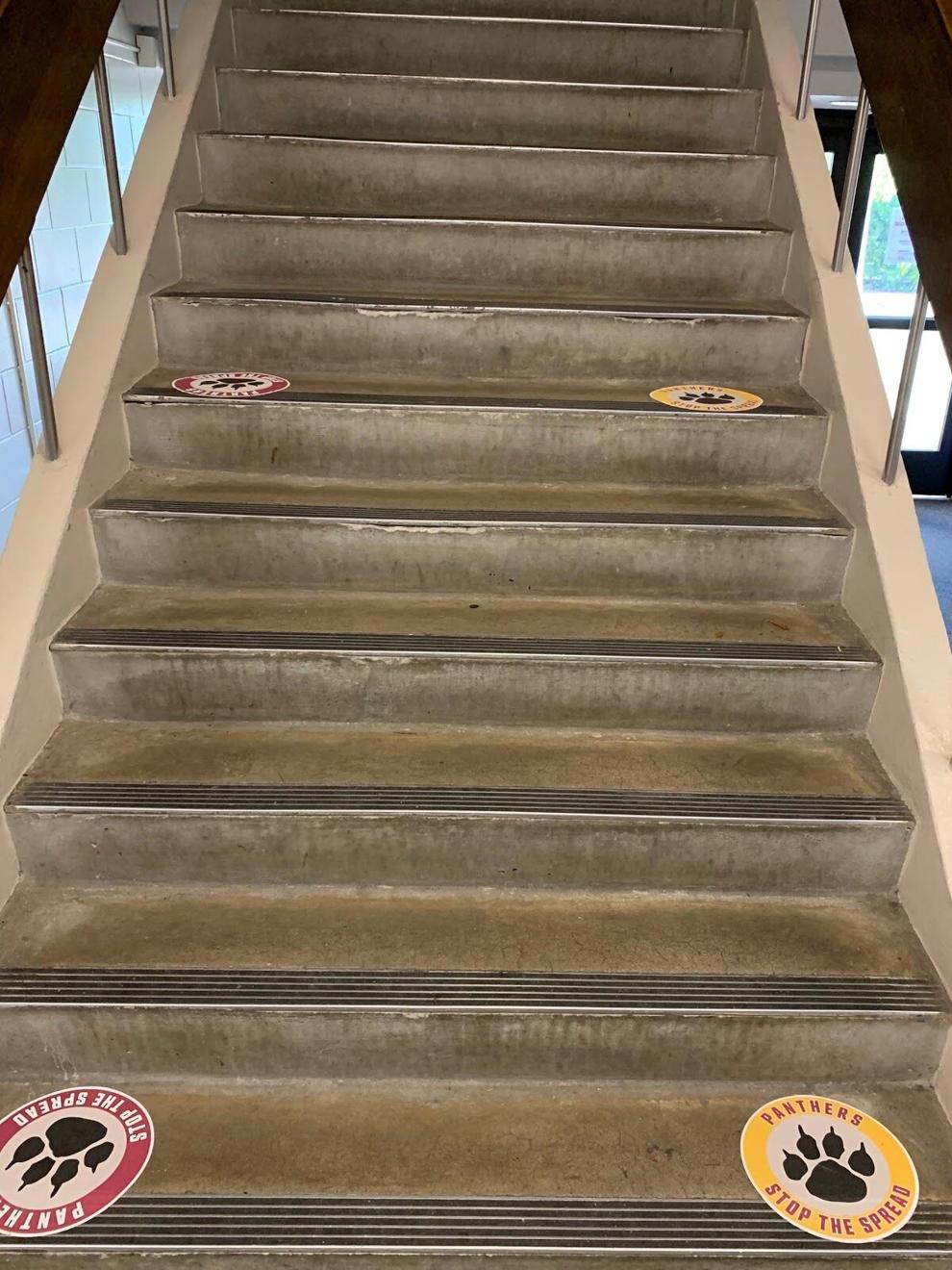 Rosalia Gray, a sophomore majoring in forensic psychology, said it was nerve-wracking at first to hear that Florida Tech would be opening for the fall semester. 
"I believe that the school is handling the situation very well, the university is doing everything in their ability to keep the campus community safe," Gray said.
Ryan Hayden, a sophomore majoring in business administration with entrepreneurship, said he thinks Florida Tech is doing a good job of keeping on-campus students safe, but that more precautions could be taken such as temperature checks before each class or required testing for the virus.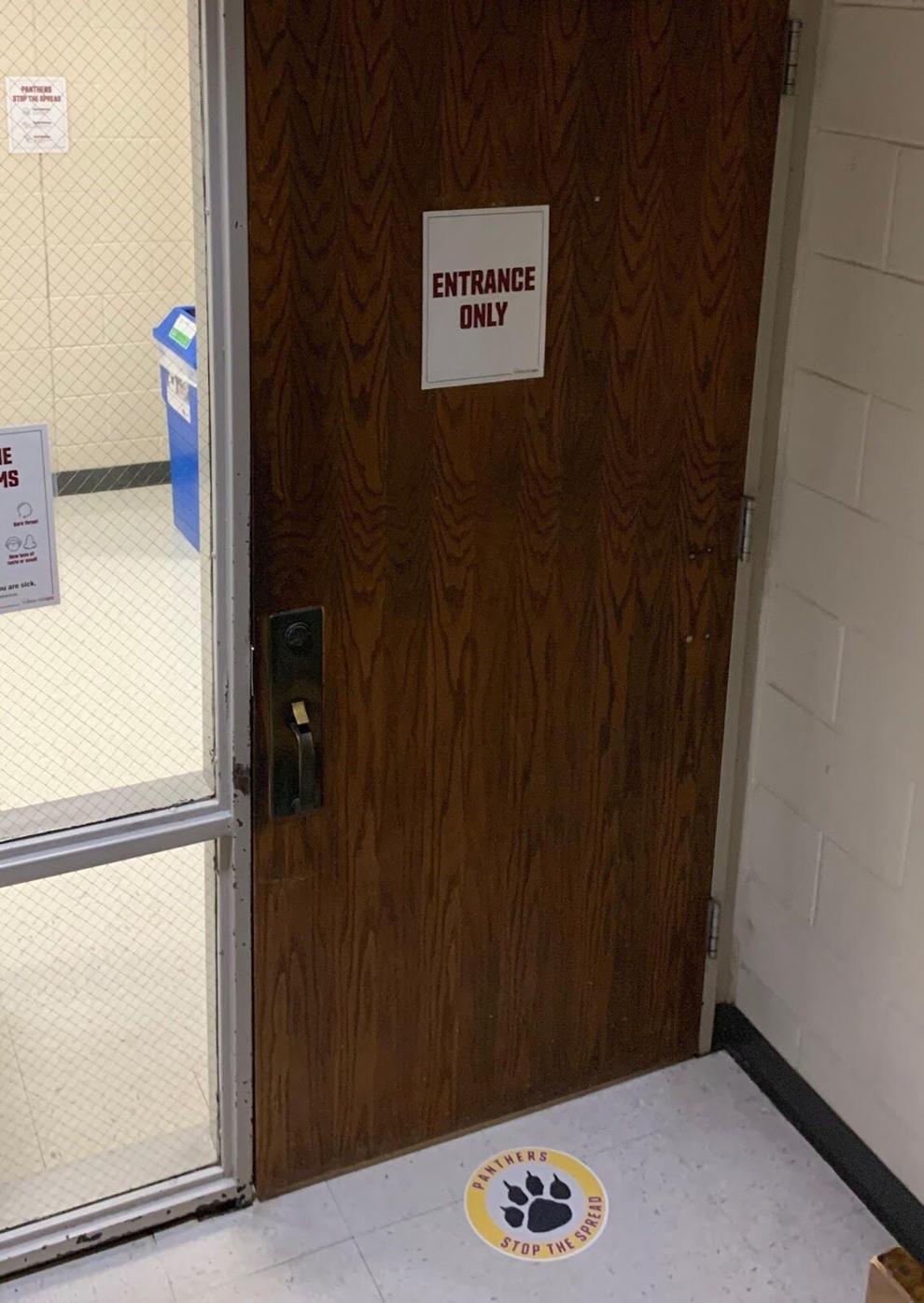 "I did not have any worries about crowding in lecture halls because all of my classes in previous years were small," Hayden said.
Students and employees are required to wear face coverings on campus, according to the Florida Tech Safe website. Exceptions apply for individual students in enclosed study rooms or in their residence hall rooms. The question and answer page states that individuals who do not follow the policy will be asked to do so or leave the area, with potential disciplinary action in the case of "repeated refusal" to comply.