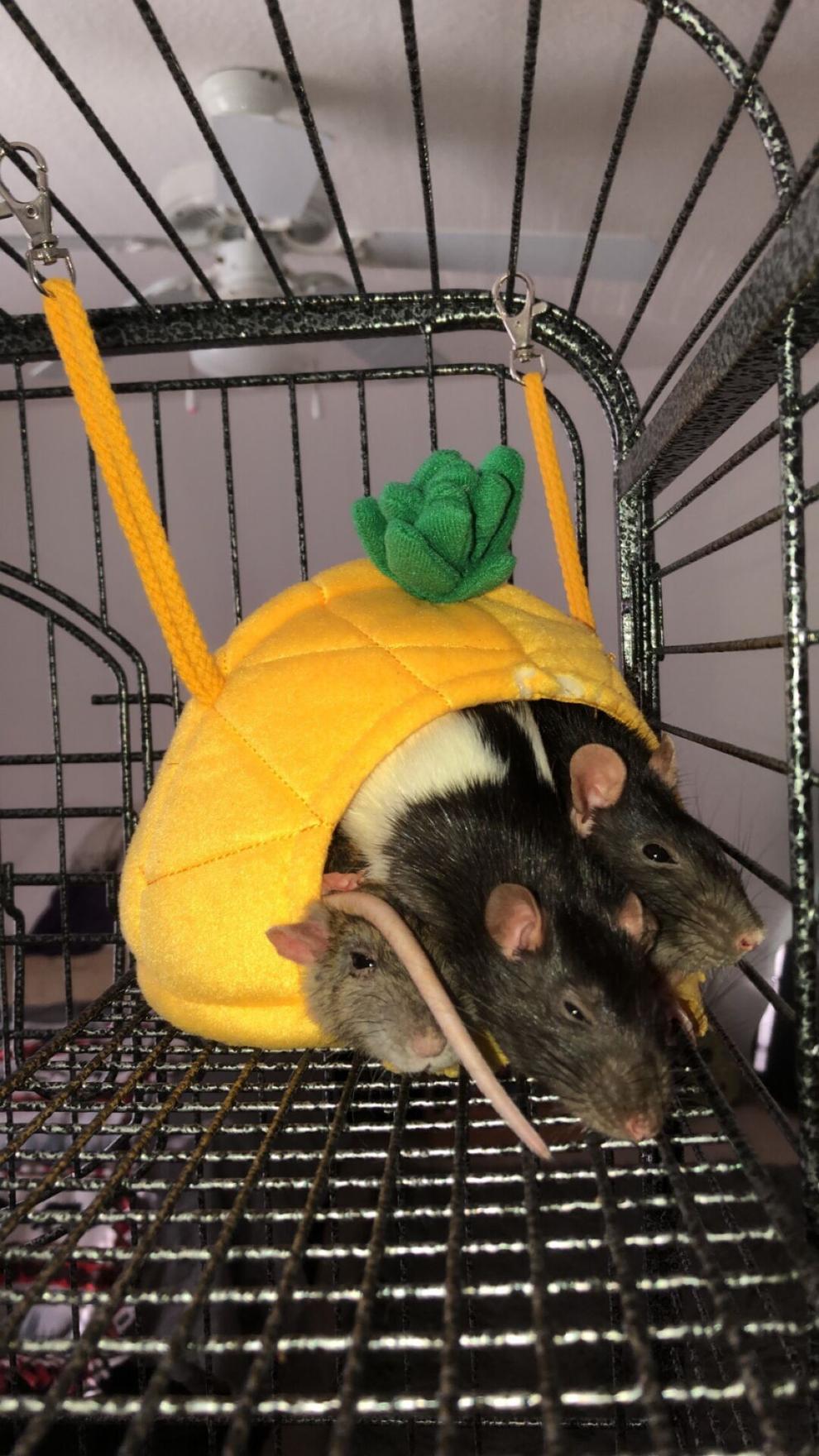 Students on campus can be seen with any pet, ranging from dogs to rats, in hopes that they may provide emotional and mental support.
Emotional support animals, or ESAs, are animals that provide support for people with mental health issues, according to the New York Times.
Lucy Ley, a junior in industrial/organizational psychology, said that these animals are definitely important for those with diagnosed mental health problems.
Ley has lived on campus and has had three emotional support rats.
"I got mine to help pull my attention off of whatever I was thinking and focus on them," Ley said.
She said that they have helped her tremendously anytime she's in a bad place mentally.
Ley also said that ESAs don't help just their owners, but that they can also provide support to others.
"I think they can benefit everyone," Ley said. "Whenever I was having a panic attack, I would go grab them and play with them. It would pull my attention away from whatever I was panicking about."
According to the New York Times, nearly 200,000 people have ESAs that are registered with the National Service Animal Registry as of this past June.
Analisa Rodriguez, a sophomore studying aerospace engineering, is a resident assistant in Harris Village.
She said that ESAs are helpful, but they aren't an option that is truly explored on campus.
"It's a good thing because sometimes human interaction can be daunting or cause anxiety, and animals don't have to respond, they just have to listen," Rodriguez said.
The nationwide Fair Housing Act requires accommodations in housing to be made for people with disabilities, and ESAs fall under this category, based on reports from the New York Times.
Florida Tech obeys this ruling and allows ESAs to live in dorms with students who need them.
Rodriguez has friends and residents who have ESAs and said she has seen how helpful they can be for people who are coping with mental illness and need extra support, comfort and happiness.
Rodriquez also said that the process on campus is fairly smooth, since students only have to get their animals tagged and registered as an ESA for campus approval.
Cats and dogs need to be registered with campus due to allergies, and housing accommodations are made based on the student and their ESA's needs.
Ley said she feels like Florida Tech makes appropriate accommodations once students provide the proper documentation.
"I feel like Florida Tech does a good job––if you get a doctor's letter, note, whatever it is, they allow you to have them live with you," Ley said. "They get it."