by Johnny O'Brien
With the summer installment of a new Starbucks in the Clemente Center, students have lined up to try the first chain eatery offered on Florida Tech's campus.
David Merced, a sophomore majoring in astrobiology, said he has enjoyed the new Starbucks and is looking forward to frequenting Center Court throughout the fall semester. "Starbucks is my favorite brand of coffee, so it's nice to get all my favorite drinks and pastries in the middle of campus," Merced said.
While Merced doesn't have any preference as far as what dining options come to campus next, he wouldn't mind seeing more. 
"It would be nice to see a wide variety of food that I could choose from at the Sub, as the only other major options for the time being are PDH and the Rat," Merced said.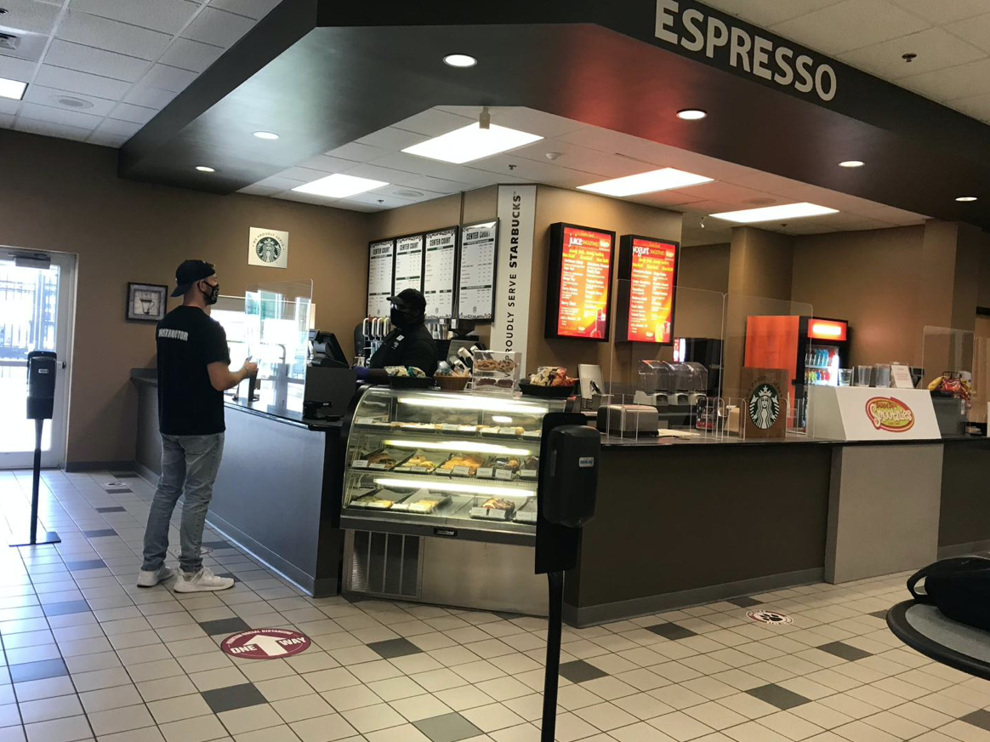 Aeronautical engineering major Nick La Rosa enjoys popping into the new Starbucks, as it's a way for him to get cheaper brand coffee compared to an off-campus Starbucks.
"As a commute student, it's nice to have a top brand of coffee for under five dollars," La Rosa, who commutes from Sebastian, said. The option of paying with Panther Cash allows La Rosa to spend frugally elsewhere.
"Having that flexibility of using Panther Cash allows me to spend real money on books, gas for getting to school and the peace of mind knowing I'll still have money to go out on the city for lunch," La Rosa said.
Florida Tech alumna Lauren Goodacre, now in law school at George Mason University,  said she's "a little mad" that a name brand chain was finally installed after her graduation, as she would've indulged at the new Starbucks every day. 
"It would be awesome to see Florida Tech implement a couple more brand chains, maybe a Subway or Chipotle," Goodacre said.
Goodacre explained that she would like to see a variety of healthier options offered throughout campus, brand chain or not, saying that students usually order the same menu items when dining on campus. 
"Cleaner eating provides students a better chance to succeed in the classroom, so hopefully dining services takes the new Starbucks as an initiative to implement newer and cleaner eating around campus," Goodacre said.