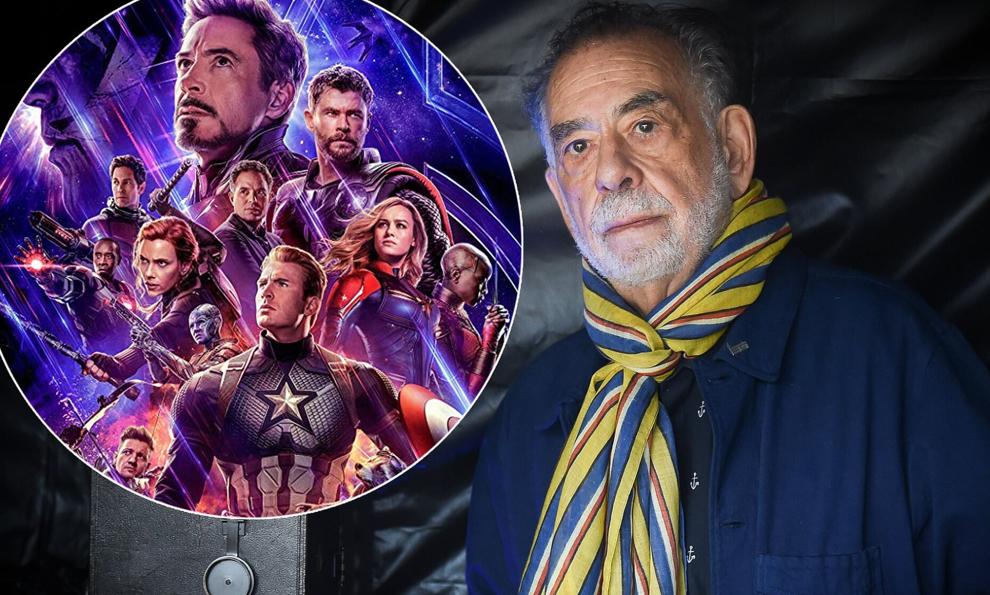 During a recent interview with Empire, beloved Director Martin Scorsese called comic book movies, specifically Marvel, "not cinema."
He went on to say the best comparison for them is theme parks.
Instead of writing a thousand words on how these comments are ridiculous and Scorsese is just a grumpy old man (trust me, I almost went there), I have been able to take a step back and have come to a conclusion. Who cares?
I'm not backing down as a Marvel superfan, nor am I trying to discredit Scorsese's opinion.
Cinema can be defined simply as movies or motion pictures, but a secondary definition according to Meriam-Webster Dictionary is, "the art or technique of making motion pictures."
This seems to be the definition Scorsese meant when critiquing comic book movies.
Later during his interview with Empire, he explained his stance, saying, "It isn't the cinema of human beings trying to convey emotional, psychological experiences to another human being."
Now while I do not agree, I understand.
Scorsese is basically trying to say Marvel movies rely too much on the big explosions, computer graphics and lighthearted comedy to be considered real cinema.
Scorsese also admitted to not watching Marvel movies despite trying.
While this is clearly an outsider's point of view looking in, the nine-time Academy Award nominee's opinions still hold great weight—enough so that the likes of Samuel L. Jackson, Robert Downey Jr. and Natalie Portman defended Marvel movies as cinema.
Unfortunately, fellow iconic director Francis Ford Coppola went one step too far when adding onto Scorsese's comments.
In an interview with Yahoo! Coppola said that Scorsese "was kind when he said it's not cinema. He didn't say it's despicable, which I just say it is."
Grumpy old man alert! He explained why he agreed that Marvel movies aren't cinema.
"We expect to learn something from cinema," Coppola said. "We expect to gain something, some enlightenment, some knowledge, some inspiration."
Nerd alert incoming! Inspiration?
These movies inspire, especially children, to use their gifts for the greater good.
For example, Peter Parker (oh no, here he goes again) was just a nerdy teen trying to work his way through school.
He didn't seek his great power, but once he had it, he took on the great responsibility.
He used his gifts to help and protect his community.
The point wasn't that he could lift a car or climb walls—it was that he was given amazing abilities and how he used them was all that mattered.
We may not be able to swing through New York City or stop a speeding train, but we all have our own gifts and they only matter if we use them to the best of our abilities.
To be frank, Mr. Coppola, I was a pretty freaking inspired six-year-old watching Spider-Man 2 on repeat.
So the question is, why the sudden bashing of the incredibly successful Marvel movies that have recently been released?
Well, I think that is exactly it: Marvel movies are insanely successful. Marvel Studios' "Avengers: Endgame" is the highest-grossing film of all time, bringing in just under $2.8 billion.
They have also had an effect on the rest of the industry, especially genre films.
For example, Marvel Studios began adding post credit scenes to their films to get fans excited for the next film and keeping the excitement levels always to the max.
In August's action film "Fast & Furious Presents: Hobbs & Shaw," there were four post-credit scenes teasing the next installment.
Even Scorsese's much anticipated film, "The Irishman," coming out in November of this year has been affected.
The movie is in partnership with Netflix and in an interview with Entertainment Weekly Scorsese said that the $159 million project "was very difficult to get made the past 10 years, and for many different reasons."
Scorsese is even using de-aging technology in his new film. This part-incredible, part scary computer graphics effect has been previously used in Marvel Studios' "Captain Marvel" and "Captain America: Civil War."
Times are certainly changing in the film industry and I think generational directors like Scorsese and Coppola, who have been creating major motion pictures for nearly 60 years, may feel threatened.
It was clearly not a cakewalk for Scorsese to get his latest project funded and Coppola still hasn't begun official production of "Megalopolis."
Deadline reported that Coppola described "Megalopolis" as "usual" and said, "It will be a production on a grand scale with a large cast."
Interesting, grand scale and large cast … where have I seen that before?
Nevertheless, the film industry has changed rapidly over the past 10 Avengers filled years and there's no sign of it stopping.
The great Robert Downey Jr. put it in the best way possible while on The Howard Stern Show.
"When you come in like a stomping beast and you eliminate the competition in such a demonstrative way, it's phenomenal," Downey said.
So who cares if Martin Scorsese or Francis Ford Coppola think that Marvel movies aren't cinema?
They are more entitled to their own opinions than practically anyone else in the film industry, but actions speak louder than words and money speaks even louder than that.
This never needed to become a viral story, because it is what it is and none of this means that we as Marvel fans should enjoy The Avengers any less.
We also shouldn't have to feel like traitors for watching "Shutter Island" or "The Godfather."
At the end of the day, the movie industry is changing and evolving, just as it has over the past 100 years, and there's nothing you, me or Martin Scorsese can do about it.