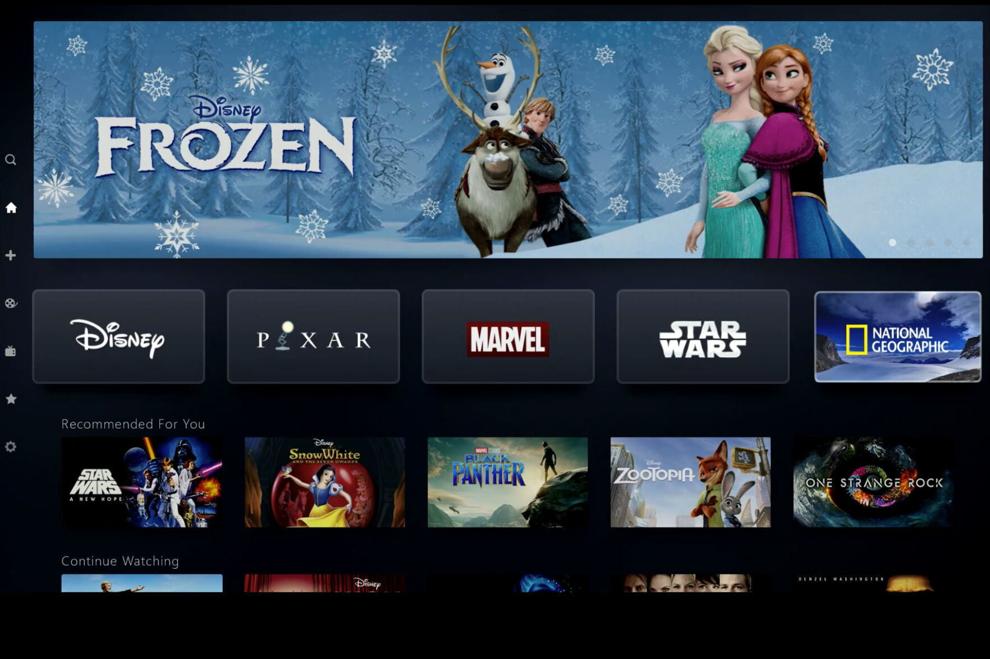 The Walt Disney Company is coming for us all.
Swiftly after Disney bought out 21st Century Fox for a cool $71.3 billion— feel free to meditate on that number a bit—they are now launching their own streaming service.
This is a continuation of the recent trend towards streaming subscription services like Netflix, HBO, Hulu, Amazon Prime and many more.
Disney+ has a lot of factors working in its favor, specifically price, audience and future.
Price
Disney+ costs $6.99 per month, or $69.99 per year— $5.83 per month.
In August, Disney announced that if you sign up for the D23 Official Disney Fan Club, you could sign up for a three-year commitment for just $140.97.
That's $46.99 per year or $3.92 per month. Demand for the offer reportedly caused so much traffic that the D23 website temporarily crashed.
The chart below shows how Disney+ stacks up against competing streaming services.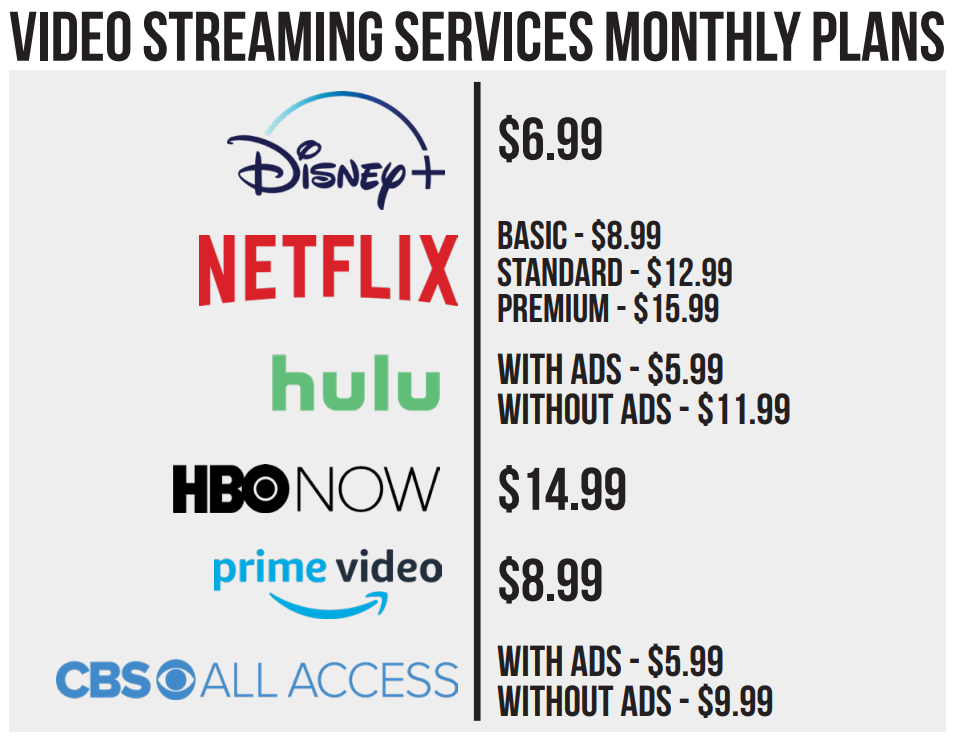 The lack of variety in packages, I believe, is a benefit for Disney+.
Alternatively, Disney is offering a package of Disney+, ESPN+ and Hulu with ads for just $12.99.
In May, Disney acquired Comcast's one-third stake in Hulu and took full control of the streaming service.
This three-service package by Disney is a power move and clearly is targeted at competing with Netflix's $12.99 standard price.
So why would anyone choose Disney+ exclusively over Netflix?
Audience
The fundamental flaw with Disney+ is that they will only offer Disney's own properties.
Personally, I don't see anything wrong with that, but it may not be for everyone.
On the other hand, with the acquisition of Fox, their library of content now contains properties like "The Simpsons," "Home Alone" and the original Star Wars trilogy, to name a few.
Speaking of Star Wars, if you're a fan of the franchise Disney+ is a must.
"The Mandalorian," a brand new Star Wars show, is available on Disney+ from launch.
As a huge Star Wars fan, I cannot wait for this show to begin; it will be the first thing I watch on Disney+.
If you're like me and love Star Wars, you may also enjoy the Marvel Cinematic Universe.
Again, if you're an MCU fan, Disney+ is crucial to have. Not only will their movies be slowly rolling out onto the service, but Marvel Studios President Kevin Feige has announced eight Disney+ exclusive shows.
Feige has made it clear that these new shows hold equal weight to the movies.
As a Marvel superfan, it would be virtually impossible to not subscribe. So what about those who aren't sweating over every word that Feige utters?
Anyone watch the Disney Channel growing up?
Not only are classics like "High School Musical," "The Suite Life of Zach and Cody" and "That's So Raven" going to be available on the new service, but a continuation of "Lizzie McGuire" exclusively on Disney+ is in the works.
The 6-year-old me that truly believed he was going to marry Hillary Duff is very excited about this new series.
Honestly, the array of Disney Channel Original movies and shows that were going to be available from day one may have been worth the price for me solely based on nostalgia.
Speaking of nostalgia, Disney classic animated movies such as "The Lion King," "Mulan," "Beauty and the Beast" and more will be unvaulted and neatly stored in Disney+.
For anyone with kids or if you are a kid trapped in an adult's body like me, the $6.99 a month will probably be well worth it.
If you're into more PG-13 and above rated material, Disney+ may not be the service for you.
This is Disney after all, so if you want to watch horror movies or raunchy comedies, just keep mooching off your ex's Netflix account.
Future
This category may be Disney+'s greatest strength.
The streaming service is going to be very reliant on old shows and movies upon release, but over the next few years, it will become overflowing with original and exclusive content.
Disney properties up until this point have lived on places like Netflix and Amazon Prime.
The launch of Disney+ doesn't just add new competition with new content, it weakens its direct competitors.
I would be surprised if Netflix doesn't lower its price sometime in the near future, as they are going to have to rely more and more on original content to stay afloat.
Disney+ is going to have an immediate impact on the streaming service world, especially due to the prices and ranges of people that may be interested.
It appears Disney's strategy is to get as many people as possible signed up from the beginning; then in probably two to three years bump the price up just like we've seen with Netflix and Hulu.
So, my advice is to enjoy Disney+ now while it's price feels more like an add-on payment, rather than having to cut ties with another service.
The present and future of home entertainment lie within streaming services and Disney+ may soon change the entire industry.