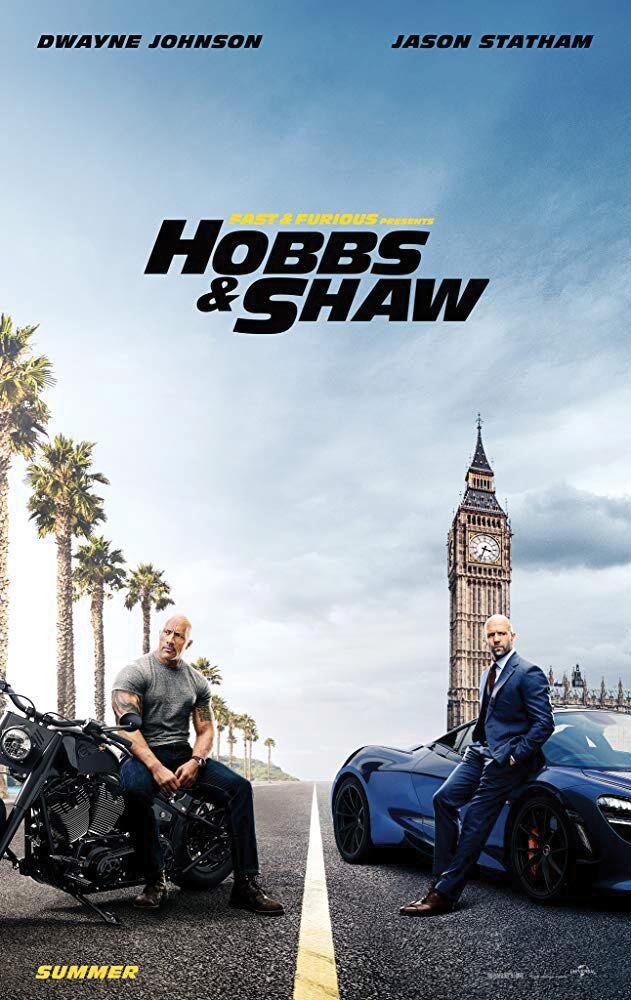 Buckle up for chaotic action, endless one-liners and a plot that reminds us how reliant the Fast and Furious franchise is on big stars and motor fuel.
Hobbs and Shaw delivers all of this and more.
My biggest praise of Hobbs and Shaw is that it was exactly what I expected it to be.
The writers were relentless with back-and-forth bickering between Hobbs (Dwayne Johnson) and Shaw (Jason Statham).
Most of the jokes surprisingly landed for me and I found myself laughing for most of the movie, even when the film wasn't trying to make a joke.
As you would expect, there are a lot of outrageous fights and car chases in this movie and I thoroughly enjoyed most of them.
In particular, there was a great balance of wide-angle speed shots and close-up slow-mo moments.
It's like riding a roller coaster: slow rises, exhilarating falls.
The Fast and Furious franchise has become less about actually racing cars and more about high stakes action featuring different vehicles.
Hobbs and Shaw introduces the franchise to its first super-powered character in Brixton (Idris Alba).
Alba does the best he can with Brixton, who was written as a stereotypical bad guy who shares similar characteristics to our heroes but with a dark backstory.
Despite the poor writing, I thought Alba gave some life to the character and much-needed charisma.
As I said earlier, this movie is very reliant on its star power, but the trio of Johnson, Stratham and Alba may be the most talent we've seen in any of the Fast and Furious films.
Side note, this movie features two of the greatest cameos in cinematic history; if you're expecting Vin Diesel and Tyrese Gibson, just imagine those two but actually good actors.
Hobbs sister, Hattie (Vanessa Kirby), is also given a major role in the film and does a great job of balancing out the two brutes with a sleek and suave speaking and fighting style.
This movie is pedal to the metal from the jump and very rarely pulls its foot off the gas.
This movie takes the humor and action scenes from the original eight Fast and Furious films and cranks it up to a thousand.
This often leaves the story and characters' emotions neglected, but who came to the theaters to see any of that?
We want explosions and testosterone, and that's exactly what we get with Hobbs and Shaw.
Overall, Hobbs and Shaw is a firework show: loud, bright and sure to bring you joy at the moment, but ultimately forgettable.