In partnership with the Brevard County Florida Department of Health, Florida Tech hosted a COVID-19 vaccine drive for students, faculty, staff and their dependents from 10 a.m. to 2 p.m. on Thursday, Aug. 26.
Both the Food and Drug Administration approved Pfizer-BioNTech COVID-19 vaccine and the Johnson & Johnson vaccine were offered.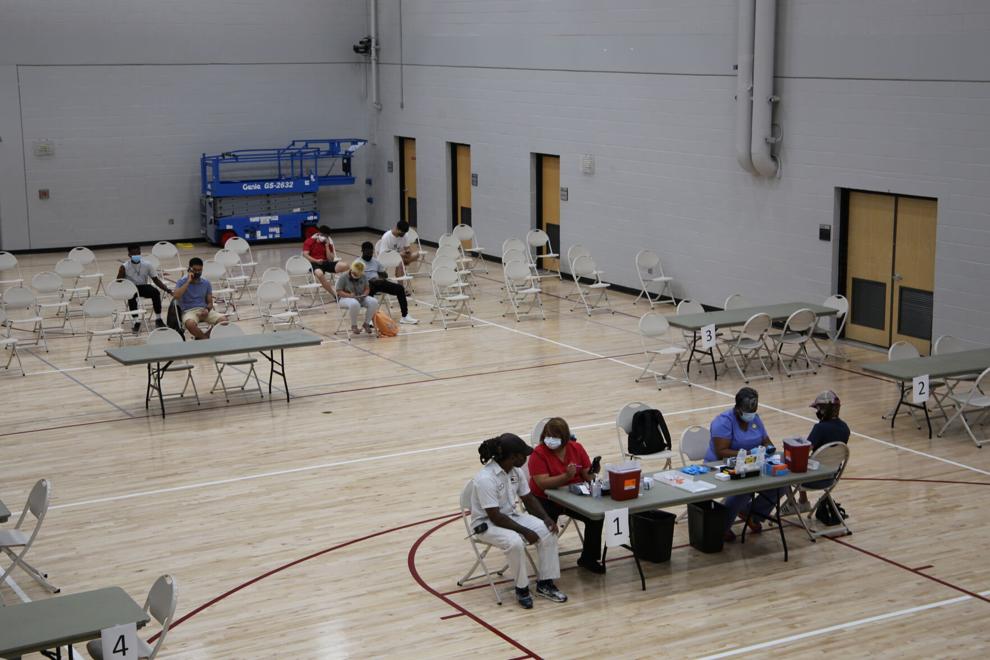 Originally the vaccine drive planned to offer the Moderna vaccine, but once the FDA announced their approval for the Pfizer-BioNTech COVID-19 vaccine the school made the switch.
Director of Student Wellness and Programming, Krishna Patel, explained that the school switched from the Moderna to Pfizer vaccine the day before the vaccine drive.
"We weren't able to offer it before due to refrigeration issues but we were able to offer it today instead of the Moderna vaccine," Patel said. "We are still offering the J&J vaccine to anyone that RSVP'd for it."  
According to Patel, 114 vaccinations were administered at the event, with about half of the recipients being students and the other half being faculty and staff.
The vaccine drive provided free vaccines for those that presented a valid ID with a birth date. After the participants presented their ID at check-in, a consent form was completed and they were then directed to one of the two vaccine stations.
To ensure no negative symptoms from the vaccine, recipients were guided to a waiting area following the injection of the vaccine where their health state was monitored for 15-30 minutes depending on allergies and previous health conditions.
While the Johnson & Johnson vaccine is a single dose, the school is offering the second dose of the Pfizer-BioNTech COVID-19 vaccine on Thursday, Sept. 16 from 10 a.m. to 2 p.m. During this time another round of first doses will be offered.
Patel emphasized the importance of this event and acquiring a vaccination for the Florida Tech community. 
"I think is important because if you're vaccinated it's not that you're immune from the virus, but it does lessen the intensity of your symptoms." 
Additionally, Patel explained that if students are vaccinated, "they don't have to quarantine as they become a close contact, their symptoms will be bearable and they can overcome them pretty easily and that won't impact their schoolwork either."