After returning from winter break, students may have noticed the gaping hole in foliage along the bridge connecting the SUB to the Residential Quad, or the giant patch of mulch and stump outside of Crawford.
In an email sent to the campus community on Feb. 8, President T. Dwayne McCay said, "In December 2021, Florida Tech removed some of the Phoenix reclinata palm trees in prominent areas around campus."
This included the storied palm in the Academic Quad, which developed Ganoderma butt rot in 2013. McCay said, "The university hired a tree service to remove the few remaining parts of the palm and grind the stump."
McCay also cited injuries of employees and students as another reason for the removal of the palm species. 
"Sharp thorns on various parts of the trees can puncture the skin and cause bacterial or fungal infections, despite wearing appropriate personal protective equipment. The injuries reported to us resulted in surgeries," McCay said.
Wes Sumner, vice president of executive communications, said in an email that 101 Phoenix reclinata palm trees were removed in Dec.
With the landscaping space, "Facilities is in the process of replacing many of the trees that were removed with Florida native trees, likely more palm trees but of a different variety," Sumner said.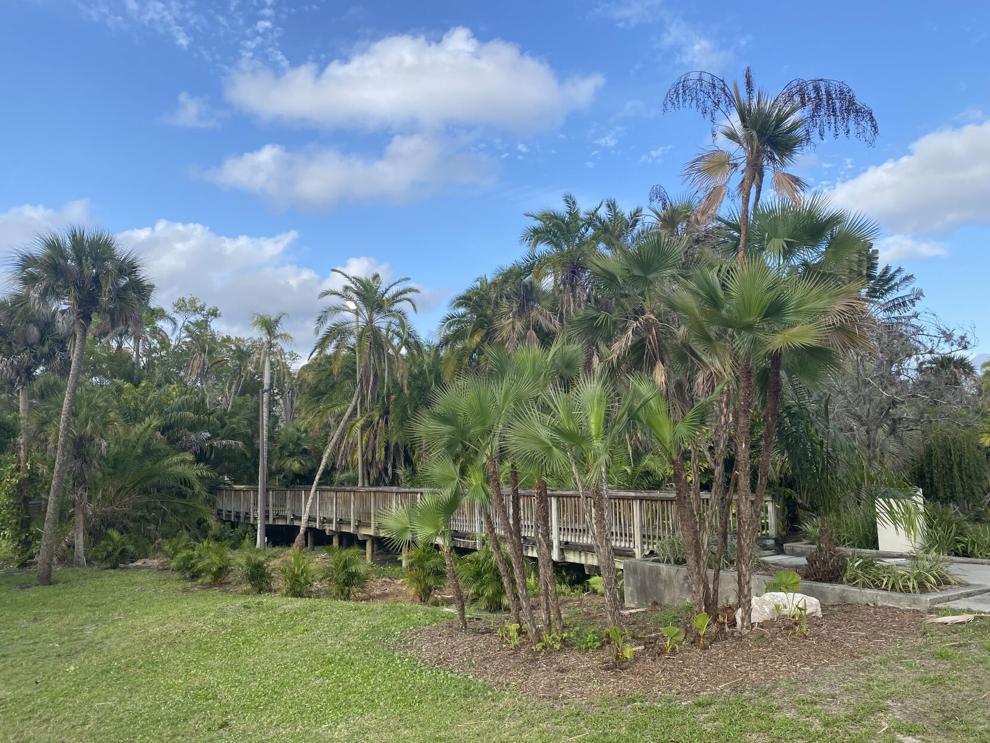 While the mulch bed in the Academic Quad where the storied palm stood has only seen the planting of a patch of aloe, about 25 new palms have been planted along the bridge connecting the SUB to the Residential Quad. 
Zarya Dahl, a master's student in Conservation Technology at Florida Tech, said, "You have to cut stuff down for disease, right? That is part of ecological management because you don't want that disease to spread."
Dahl explained the importance of trees on campus, as they "are carbon scrubbers because they just eat all the carbon and then 'poop out' all the oxygen basically. So getting excess carbon out of the atmosphere is super important."
Dahl understands the removal of these carbon scrubbers on campus due to fungus infection, "But replace it with a similar thing, don't replace it with something different."
"While Florida Tech has definitely tried to plant more native plants, it's been at the sacrifice of other plants," Dahl said. "So instead of tearing out the plants that we have, we should add more to the already existing greenspaces."
"Facilities is continuously monitoring the health of the trees on campus," Sumner said. "We have removed other trees on campus in the past with the rot and expect to remove more in the future as they are discovered."