Alex Polimeni | Staff Writer
CAPE CANAVERAL – United Launch Alliance will launch the ever-dependable Atlas V rocket, a workhorse of the U.S. intelligence and defense community, just after sunset on Nov. 4.
The 5:54 p.m. launch will be lifting a clandestine mission for the U.S. National Reconnaissance Office. Designated NROL-101, no details regarding the payload's purpose or specifications are available to the public. 
The rocket was originally prepared for an Election Day launch. This was delayed due to a faulty environmental control system duct, according to CEO Tory Bruno on Twitter. ECS ducts provide conditioned air to the launch vehicle and spacecraft while awaiting launch.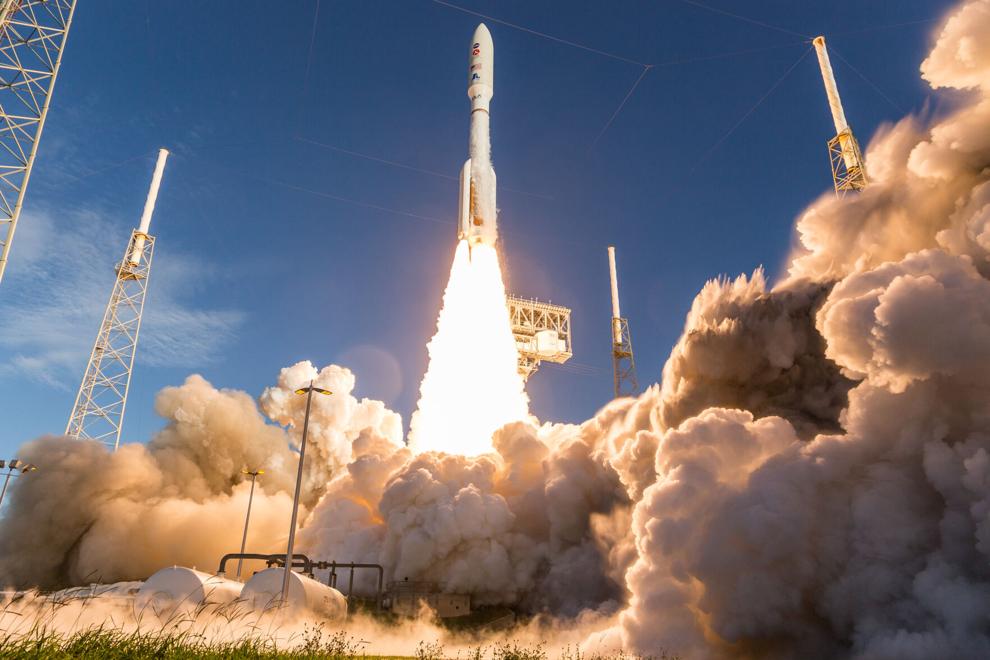 According to an NRO press kit, the agency serves as the "eyes and ears," over the most hostile territories in the world. The existence of the agency, founded in 1961, was only publicly acknowledged in 1992. Current capabilities and operations of this covert agency remain classified. 
"ULA is proud to play a pivotal role in support of our mission partners and national security by keeping our country safe one launch at a time," said Gary Wentz, ULA vice president of government and commercial programs, in a ULA press release. "We thank our mission partners for their continued trust and teamwork. The NROL-101 mission will be ULA's 29th mission launched for the National Reconnaissance Office and the 17th NRO mission launched on an Atlas V."
This Atlas V launch is monumental in ULA's mission to reduce the costs of launch and begin evolution to their new rocket, Vulcan-Centaur. This mission will be the first to utilize the Utah-built Northrop Grumman GEM-63 solid rocket motors, according to a ULA news release.
ULA uses strap-on solid rocket boosters to increase the Atlas V's lifting capability. According to ULA CEO Tory Bruno on Twitter, the new boosters are "higher performance," and "approaching half the cost." In addition, the new solid rocket boosters are nearly identical to those that will be used on the Vulcan-Centaur rocket, ensuring a crucial system is tested before the first launch in 2021. 
The NROL-101 mission will mark the 86th launch of the Atlas V, along with the 141st launch for ULA, all with 100 percent mission success.
Launch is currently set for 5:54 p.m. EST. The Atlas V will be readily visible along most of Florida's eastern coast, and will have a contrail from three solid rocket boosters. For Florida Tech students interested in watching the event, Holland Spessard Beach affords a decent view of the launch nearby. At any launch viewing sites, be sure to follow CDC guidelines, and social distance when possible.