Radamés Tirado | Staff Writer
Alan Rosiene, associate professor of English and languages at Florida Tech, passed away on Jan. 16 as a result of COVID-19.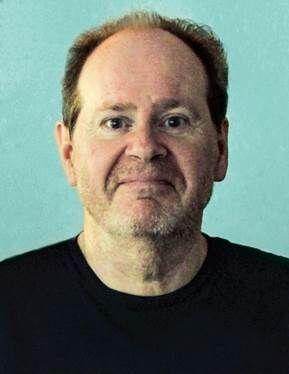 Born in 1960 to Harriet Rosiene and Alan I. Rosiene, Rosiene grew up in Preston, Connecticut. A year after obtaining his doctorate from Northwestern University, he joined the Florida Tech community, dedicating the next 28 years of his life to his work. 
Rosiene's teaching addressed a diverse group of topics. These topics ranged from dystopian science fiction and post-apocalyptic fiction, to ancient and medieval rhetorical theory. Through his teaching, he took his students on a variety of adventures towards faraway places, and introduced them to concepts in popular culture. He took the time to make these topics as nuanced and varied as possible.
His skill in the classroom, and the effect it had on his students, earned him many awards. These awards included the Florida Tech Student Ambassadors Outstanding Faculty Award in 1998 and the Kerry Bruce Clark Award for Excellence in Teaching in 1999. 
Rosiene received the President's Award for University Excellence three years in a row, between 2013 and 2015. 
A music enthusiast, Rosiene was a member of the Florida Tech faculty band, Twitchy. In 2008, he donated sheet music to begin a library at Florida Tech in his father's name.
Gordon Patterson, a professor in the School of Arts and Communication at Florida Tech, shared his thoughts after Rosiene's passing.
"Alan Rosiene was a principled man.  His intelligence, his sensitivity, his compassion touched all who knew him." Patterson said. "He was a marvel.  He made a difference in all of our lives. I mourn his loss." 
Annie Caza, an associate of Rosiene's and acting head of the English as a second language program, said his death was "a shock to all of us, for sure".
Former students of Rosiene responded to the news of his death on the Florida Tech Alumni Association's Facebook page with memories of Rosiene and condolences to his family. 
"To this day, I still remember the lessons he taught me" Facebook user Murilidhar Areti commented."He was patient when I was struggling and an amazing teacher! Rest In Peace." 
Rosiene's family and Florida tech have created the Dr. Rosiene Liberal Arts Scholarship, an endowment intended to help fund students pursuing a liberal arts education at Florida Tech. Donations to the scholarship fund can be made here.
Rosiene is survived by his wife of nine years, Sandra, and his daughter, Kate. Due to the COVID-19 pandemic, no funeral services are being held at this time.