Thomas Handel | Staff Writer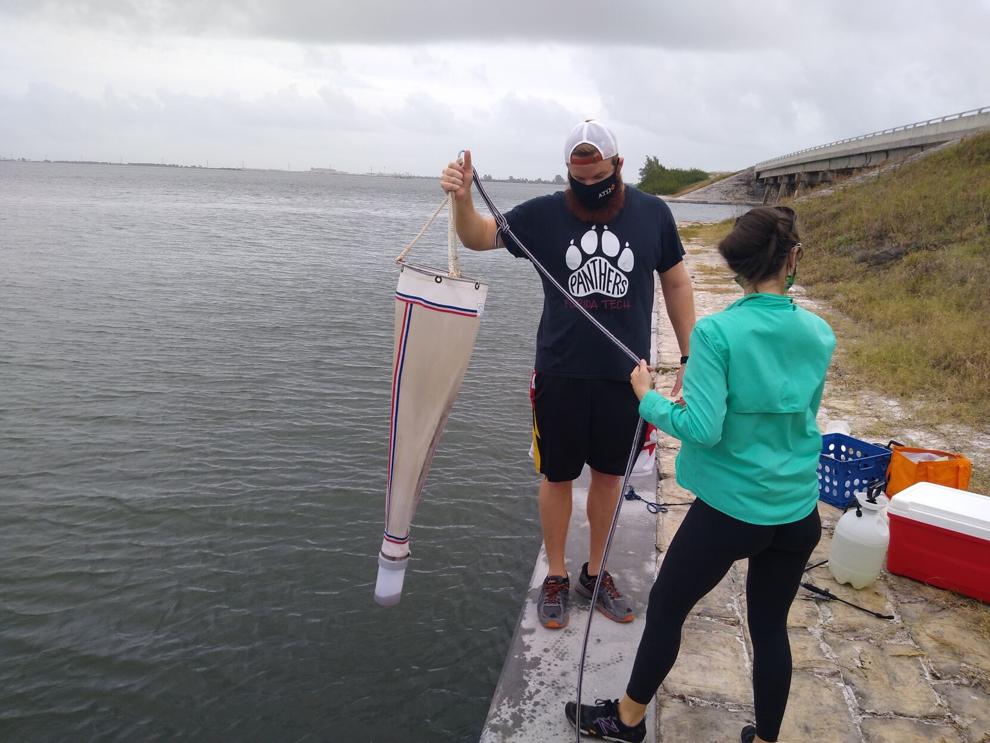 The Indian River Lagoon is one of Florida's most vital environmental ecosystems. Consisting of the Mosquito Lagoon, Banana River and Indian River, the Indian River Lagoon encompasses 40 percent of Florida's eastern coast and houses over 4,000 animal and plant species combined.
In many areas, however, the estuary system is as polluted as it is beautiful. Throughout the years, there have been many major occurrences of "blooms", which cause environmental damage both locals and researchers fear. And it's coming back.
Kevin Johnson, a professor of oceanography and environmental science at Florida Tech, described exactly what these blooms are.
"An algal bloom is very simply an abundance or population explosion of algae. Blooms occur when the combination of nutrients, light, and other environmental factors are just right for a certain algal species," Johnson said. 
He explained that the more opaque the water undergoing the bloom is, the more algae are present. 
Johnson and his research teams have noted this coloring, typically green, near the 528 causeway in the Banana River. Monitoring started in July of this year. By September, and in the river around Kelly Park, the bloom had already grown considerably.
"Now the blooms have spread to other IRL sub-bodies, including the IRL proper in more northerly sub-bodies," Johnson said.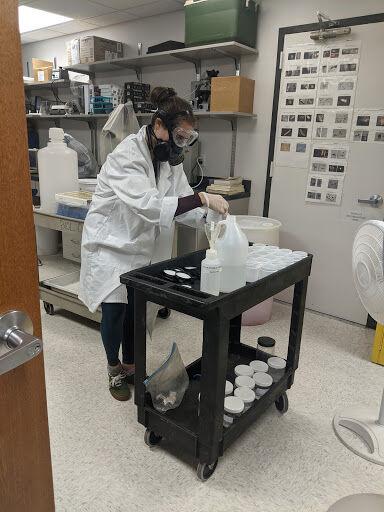 The causes of these blooms have been affecting the river for a while now. According to Johnson, the excess nutrients that often cause these blooms result from decades of run-off and sewage pollution. This results in "muck" that accumulates and causes further damage.
Prior blooms are also driven by this type of pollution, and result in algal species that are present in many iterations of blooms throughout the years. Last year, the bloom was in the Banana River, but this year's blooms has been observed in both the Banana River and Indian River.
The effects of these blooms are toxic to both animals and humans, according to Johnson. 
"Some algae, including some that bloom in the IRL, produce toxins that can negatively impact other life in the lagoon," Johnson said. "Some of these toxins get concentrated through the food chain and build up to the point that their concentrations can make vertebrate animals, including fish and humans, sick or even die."
Amanda Capuano, an undergraduate student majoring in Environmental Science, is working on a field project that studies how human-derived nutrients affect the natural phytoplankton population. In her research, she aims to determine how these blooms can take over the plankton community.
For her research, Capuano works alongside the Pineda Highway in Satellite Beach, towing field equipment back and forth in order to capture plankton samples in order to better understand the river's condition and composition. The water collected must be filtered through the net, sprayed down, and sealed within a special container containing a compound that preserves it for the microscope..
Connor Bol, a graduate student majoring in Ocean Engineering and Oceanography, assisted Capuano on her field work. Bol has also worked with Johnson's other research expeditions.
"It's definitely a substantial bloom, it covers a large area," Bol said. "I've seen the water lime green at times."
When asked about the effects, Bol only had to look around to answer.
"I see trash around the lagoon a lot," he said. "It's coming in from creeks and their runoff, people's yards too."
Johnson explained that there are methods to clean up the lagoon. These include muck removal by dredging, muck treatment, as well as diluting and removing nutrients by restoring ocean water inflow to the river.